Celebrating our Faculty at our 30th AGM!
Faculty & Staff
Annual General Meeting 2021 a success!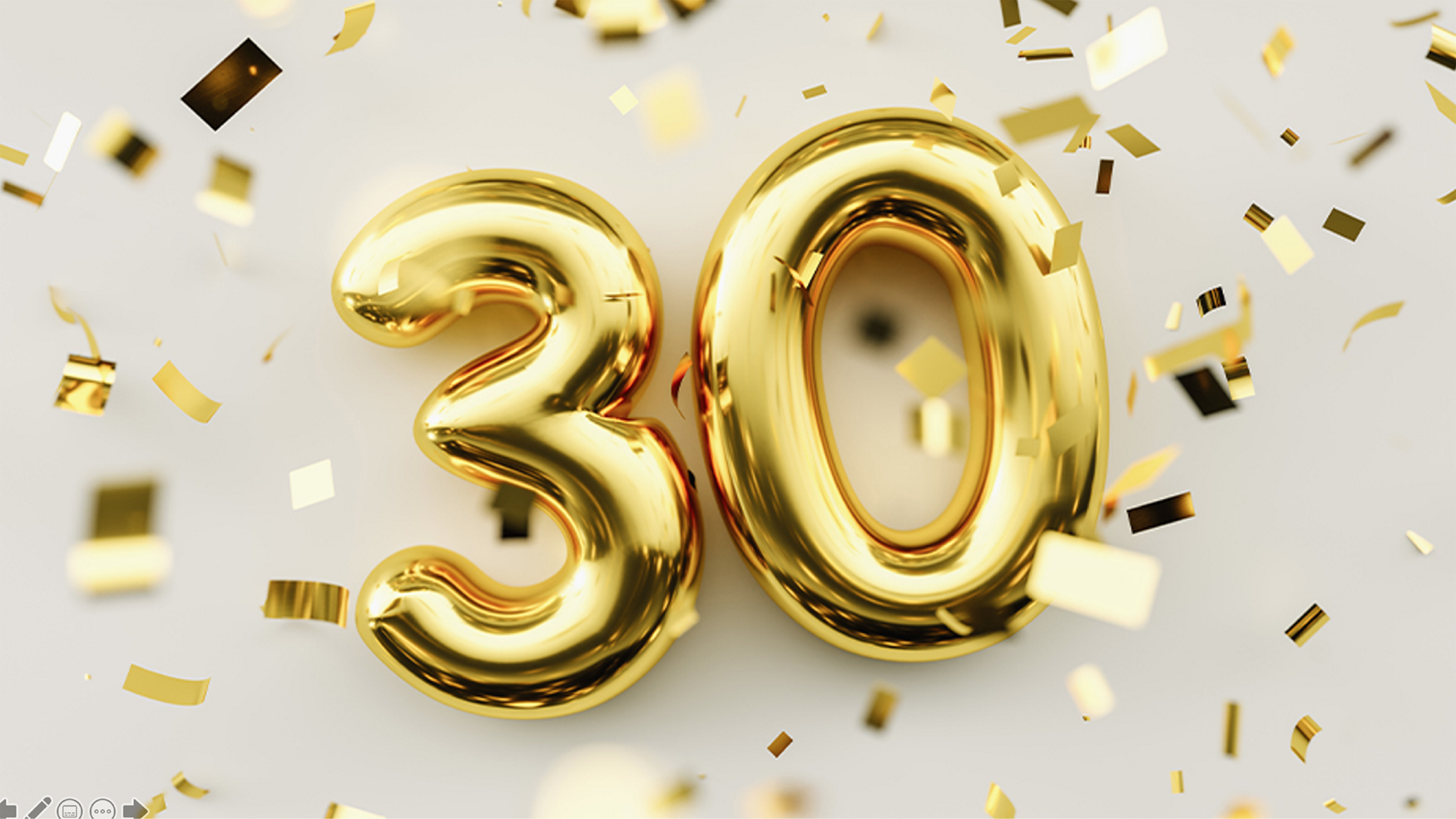 On Thursday, November 25th, the UTDRO Faculty came together to celebrate the achievements of the 2020-2021 academic year at this year's UTDRO Annual General Meeting. Drs. Sylvia Ng and Leigh Conroy, our MCs for the evening, did an amazing job ensuring the event was lively and entertaining. So, although we were not able to meet in-person again, our second virtual AGM was a great success!
These annual meetings are truly important for our Faculty to come together as a department representing our diverse multi-disciplinary groups, geographic sites, experiences, and perspectives. It is in part, based on this rich diversity that UTDRO is able to achieve such global impact! In fact, last week's U.S. News and World Report ranked Oncology at U of T at #5 in the world. 
Drs. Sylvia Ng and Leigh Conroy kicked off the evening with a lively and humorous presentation looking at the world events of this year, which set the tone to the whole event. 
Dr. Fei-Fei Liu, Chair of UTDRO, led us in a moment of silence, and remembrance of Dr. Dick Hill, who has passed away last month. Dr. Hill was a brilliant scientist, colleague and mentor who has left a great impact on UTDRO's community. 
Dr. Liu announced the many leadership changes this year:
Dr. May Tsao assumed the role of Vice Chair, Education 
Dr. Danielle Rodin became our Director of Equity, Inclusion, and Professionalism 
Dr. Eileen Rakovitch assumed the role of Vice Chair, Clinical Affairs 
We welcomed our newest Associate Directors - Dr. Irene Karam for the Radiation Oncology Fellowship Program, and Dr. Jay Detsky for our Residency Program at OCC
We are also bidding farewell to Dr. Meredith Giuliani, who has accepted a highly prestigious appointment as the new Associate Dean of (PGME)
Dr. Toni Barnes assumed the role of Wellness Ambassador for our UTDRO Residents
Congratulations to all of our new leadership, we thank all of their fantastic predecessors. UTDRO is so fortunate to have such talent in our midst, and who are so willing and so capable in effecting change for the benefit of everyone within our UTDRO community. 
We also celebrated numerous Faculty achievements, of which some highlights are: 
Dr. Laura Dawson's exceptional leadership of the ASTRO 2021 conference
Dr. David Hodgson being inducted as a Fellow of ASTRO
Drs. Danielle Rodin, Meredith Giuliani, and Mary Gospodarowicz, publishing a paper in Lancet Oncology, which describes Canada's national health agenda to address disparities in global cancer control. 
Dr. Padraig Warde being awarded the 2021 CARO Gold Medal and Gordon Richards Lectureship
Dr. Scott Bratman, who along with Dr. Daniel de Carvalho, launched their start-up company Adela, for their circulating methylome platform. 
The accomplishments for our faculty are vast and truly astounding - congratulations everyone for the many recognitions you've have received this past year.
Across the evening we welcomed our newest UTDRO Faculty, and announced our most recent faculty promotions, and of course the winners of our awards! Please see below for a full list.
FACULTY APPOINTMENTS AND PROMOTIONS
Presented by Dr. Eileen Rakovitch, Vice Chair, Clinical Affairs
2020 - 2021 Faculty Appointments
Alyaa Elzibak

Rachel Glicksman

Yiwen Xu

Anthony Lausch

Jan Seuntjens

Andre Damyanovich
Assistant Professor to Associate
Andrew Hope

Sophie Huang

Anne Koch

Alex Louie

Hany Soliman
ALUMNI RECEPTION AT ASTRO AWARDS
Presented by Dr. Fei-Fei Liu, Professor and Chair, UTDRO
Pamela Catton Award for Inter-Professional Education and Care: Mikki Campbell
Alumni Award: Amanda Caissie
Alumni Award: Fabio Moraes
RESEARCH UPDATE AND AWARDS
Presented by Dr. Michael Milosevic, Vice Chair, Research
Congratulations to all the 2020-2021 Award Winners and the many accomplishments of our Faculty this past year!