Radiation Oncology Fellowship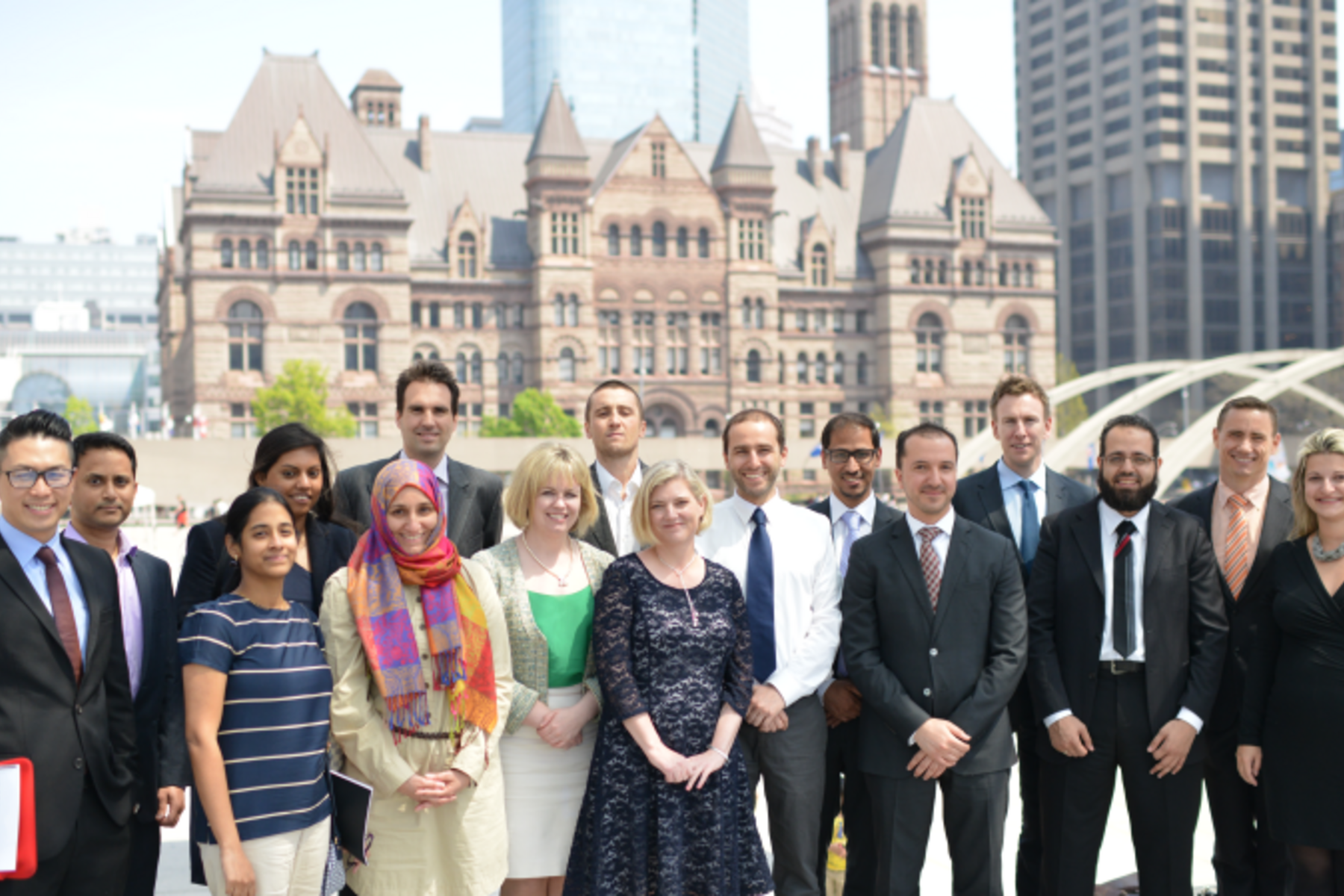 Program Overview
The Radiation Oncology Fellowship Program at the University of Toronto is one of the largest and most successful of its kind in North America. The Fellowship Program has attracted a large number of excellent candidates from Australia, Europe, Asia, South America, the USA and Canada. With its cadre of fellows and the number of faculty involved in a broad spectrum of research, it offers an opportunity to interact with individuals across multiple disciplines of radiation medicine and science.
Fellowships are open to those who have recently successfully completed specialty training in Radiation Oncology in their home country. Fellows are sited at either the Princess Margaret Hospital or Odette Cancer Centre, and the program offers both clinical and research training and experience. There are 20-25 positions annually, that encompass all major tumour sites.
Each fellow has one or more faculty members assigned as research and/or clinical supervisors. There may also be supervisors from other departments, where appropriate. A wide range of supervisors and positions are offered within the research and clinical programs of the Radiation Medicine Program (RMP) at the Princess Margaret Cancer Centre, University Health Network and the Department of Radiation Oncology at Odette Cancer Centre, Sunnybrook Health Sciences Centre and this contributes to the success of the Fellowship Program.
The Fellowship Program has two streams: one-year Clinical Research and two-year Research Fellowship
The one-year Clinical Program
enables fellows to acquire clinical expertise in one or two sites and to complete a research project
offers fellows 50-60% of time devoted to clinical activities; approximately half of your time will be committed to fixed clinical duties, with the remainder for research, educational and administrative activities, depending on individual requirements. Details of your clinical assignment will be arranged closer to the commencement of your fellowship. From time-to-time, your assistance might be called upon for other clinical duties, but these will be kept to a minimum.
The two-year Clinical Program
emphasizes detailed training in the principles and conduct of scientific research
offers fellows 80% of time protected for research activities
requires that fellows obtain a graduate degree (generally a Master's degree, although PhD will be considered for suitable candidates) through one of the following departments within the School of Graduate Studies at the University of Toronto:
Institute for Medical Science (basic and translational science)
Medical Biophysics (basic science)
Community Health (clinical epidemiology)
Ontario Institute for Studies in Education (for education research)
The one-year Area of Focused Competence Brachytherapy (AFC) Program
The AFC Brachytherapy Program is accredited by the Royal College of Physicians and Surgeons of Canada. Upon completion of the training program, an AFC fellow will be able to function as a competent specialist in Brachytherapy, capable of an enhanced practice in this area of focused competence within the scope of Radiation Oncology. The brachytherapy AFC trainee will acquire a working knowledge of the theoretical and practical basis of Brachytherapy, including its foundations in science and research, as it applies to medical practice. The trainee will be able to apply to the Royal College to be awarded a Diploma (DRCPSC) in Brachytherapy.
The AFC program will provide an intensive training in all aspects of brachytherapy in order to enable the trainee to acquire all of the required competencies.  Typically, over 50% of the training will be undertaken in the brachytherapy suite where the trainee will progressively take on increasing responsibility for the procedure as competencies are acquired and demonstrated.  The main focus will be on prostate and gynaecological brachytherapy.  The program also includes a significant didactic component, and time and resources will be provided to enable the completion of scholarly projects.
Funding
The program is funded by the supervisors and the hospital departments, and the number of positions available each year depends on the funding available. Extra positions may be made available for candidates who bring full or part funding through grants or support from their home centres or government. Personal self-funding is not permitted. With this in mind, trainees are renumerated throughout the duration of the fellowship program.
Information about requirements, deadlines, and the application process.
Information and tools to help accepted fellows navigate the program, life in Toronto, accreditation and more.