Carlo Fidani Regional Cancer Centre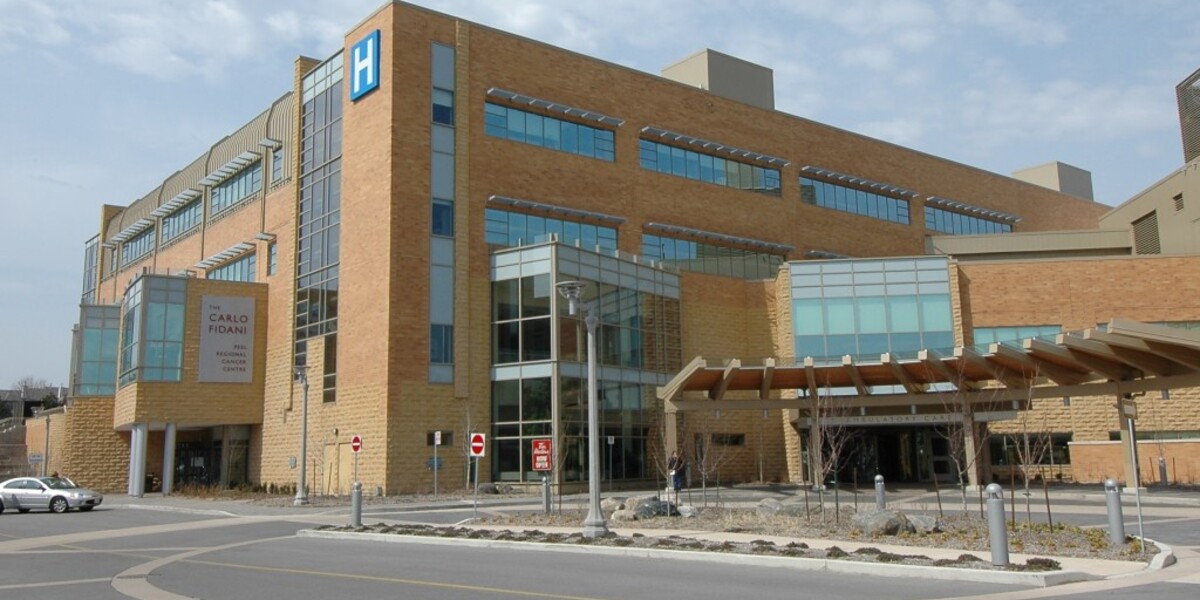 Trillium Health Partners (Credit Valley Site)
Carlo Fidani Regional is located at 2200 Eglinton Ave West in Mississauga. One resident is accepted at this location every two years.
Treatments and Techniques used at Carlo Fidani RCC
External Beam RT (Linac): 
3D Conformal
IMRT
VMAT
SBRT
IGRT
SRS
DIBH
Brachytherapy:
HDR
Sites treated: GU, Breast, GI, Lung, Gynae, Skin, lymphoma, CNS and Palliative.
Vendors used at Carlo Fidani RCC
Six Varian Truebeam Linacs with advanced imaging system: 2 with HD MLC, FFF beams and 6OF couch

Varian ARIA Radiation Oncology Information System and Eclipse Treatment Planning System

Brainlab iPlan Stereotactic Radiotherapy treatment planning

Philips large bore 4D CTSim

Elekta HDR Brachytherapy (Flexitron 40 Channel afterloader) OncentraBrachy HDR planning

Elekta Oncentra Prostate (real time US imaging)

Sun Nuclear ArcCheck, Mapcheck – QA3, Profiler – IBA Dosimetry (Blue phantom water tank)
Research Highlights
Treatment planning automation, process control and quality assurance in Eclipse TPS

Treatment outcome and toxicity control for prostate treatment

Scripting, Deformable registration

Image QA automation

Small field Dosimetry

SRS MLC delivery

SABR

FFF
View other physics residency sites: