Stronach Regional Cancer Centre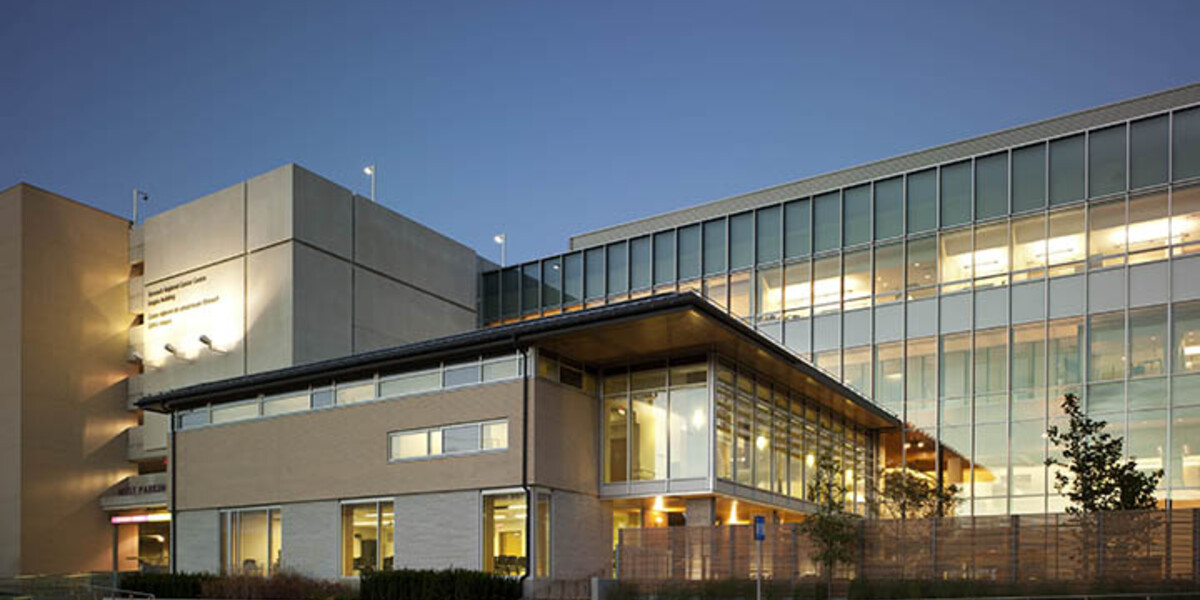 Southlake Regional Health Centre
Stronach is located at 596 Davis Drive in Newmarket. Each year, one resident is accepted at this location.
Treatments and Techniques used at Stronach
Conformal RT for palliative treatment
IMRT and IGRT for most of radical and some palliative treatment
VMAT for prostate, esophagus and other sites
Vendors used at Stronach
Elekta linear accelerators
Elekta MosaiQ radiation oncology information system
Philips Pinnacle treatment planning system
Philips Big Bore CT simulator
Siemens PET-CT (to be installed in 2022)
Research Highlights
Stronach Regional Cancer Centre is actively engaged in Radiation Medicine research. We are interested in Clinical Physics research as well as research in process improvement. Moreover, we participate in multi-centre clinical trials, and we also initiate local studies to answer specific clinical questions. We have completed a clinical study in which the voluntary breath hold (vBH) technique was compared with the active breathing coordinator (ABC) technique for sparing the heart in treatment of the left breast. As a result, we were able to promptly deploy the vBH technique to replace our standard ABC technique when the COVID-19 pandemic arrived in early 2020. This change of clinical practice was able to eliminate the risk of cross contamination due to the ABC device. In collaboration with the Southlake Cardaic program, we have started a study of SBRT in patients with ventricular tachycardia to investigate the efficacy of this technique especially for patients who have exhausted all conventional treatment options.
View more physics residency sites