Odette Cancer Centre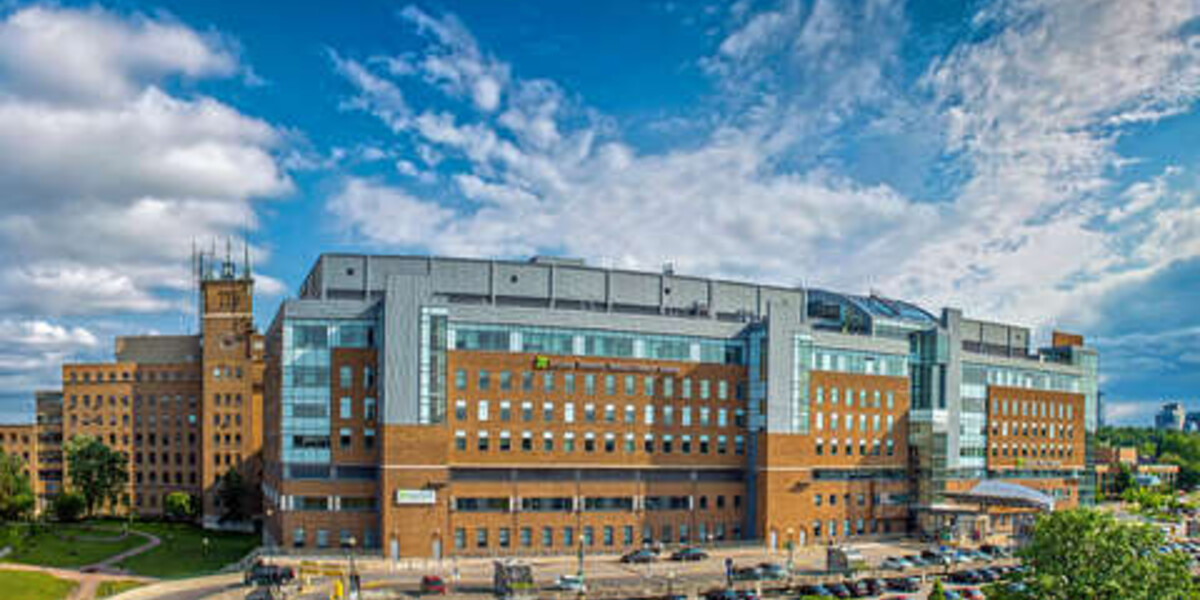 Sunnybrook Health Sciences Centre
Sunnybrook is located at 2075 Bayview Avenue in Toronto. Each year, on average, two residents are accepted at this location. 
Sunnybrook has one of the largest cancer programs in North America. Our goal is to incorporate the physics residents, as much as possible, into daily clinical physics activities.   
The physics residents have desk space situated in close proximity to both the clinic and our physics staff. This puts them in the heart of interactions that go on within our mulit-disciplinary radiotherapy team. The residents attend our physics staff meetings as well as our monthly machine QA debriefing meetings which gives them a sense of the daily life of the clinical medical physicist.
Treatments and Techniques used at Sunnybrook
External Beam Radiotherapy:
MR-Guided Radiotherapy (MR-Linac)
VMAT , IMRT, 3DCRT
FFF capability
IGRT (CBCT or MRI)
SRS, SBRT, fractionated SRT
PDT
Orthovoltage
I-131 Ablation
Motion management strategies
Brachytherapy:
We offer one of the largest brachytherapy programs in North America, treating >500 prostate cases (HDR + LDR) per year and >150 gynecological HDR cases (vaginal vault, intracavitary and interstitial)
We offer MR image guided HDR for some prostate and gynecological case
1.5 T MRI Sim for Brachytherapy adaptive planning
Cervix HDR brachytherapy is done intra-operatively under MR guidance
Custom 3D-printed surface moulds are offered for superficial skin and penile cancers
Current areas of development: Bile duct and Breast HDR
Vendors used at Sunnybrook
Elekta Unity System (MR-Linac)
Elekta Gamma Knife  
Elekta Linacs (SLi, Beam Modulators, Agility)
Elekta MosaiQ
Elekta Nucletron HDR Remote Afterloader
Philips 3T MRI Simulator
Philips 1.5 T Ingenia and Philips 1.5  T Marlin (MR-Linac)
Philips Wide Bore CT Simulators
Robotic Couch Technology (Hexapods)
Varian True beam
Varian Halcyon
Research Highlights
Sunnybrook is a founding member of the Elekta MR-Linac Consortium
MR-Linac associated research and development projects / clinical implementation
Gamma Knife associated research projects and development 
Brachytherapy innovation
High Intensity Focused Ultrasound (HIFU)
Adaptive Radiotherapy associated projects
Functional imaging research
Detectors / radiation measurements
Machine Learning / AI / Automated QA
Photodynamic therapy
Treatment Planning projects
Monte Carlo related research
View other physics residency sites: