Medical Physics Residency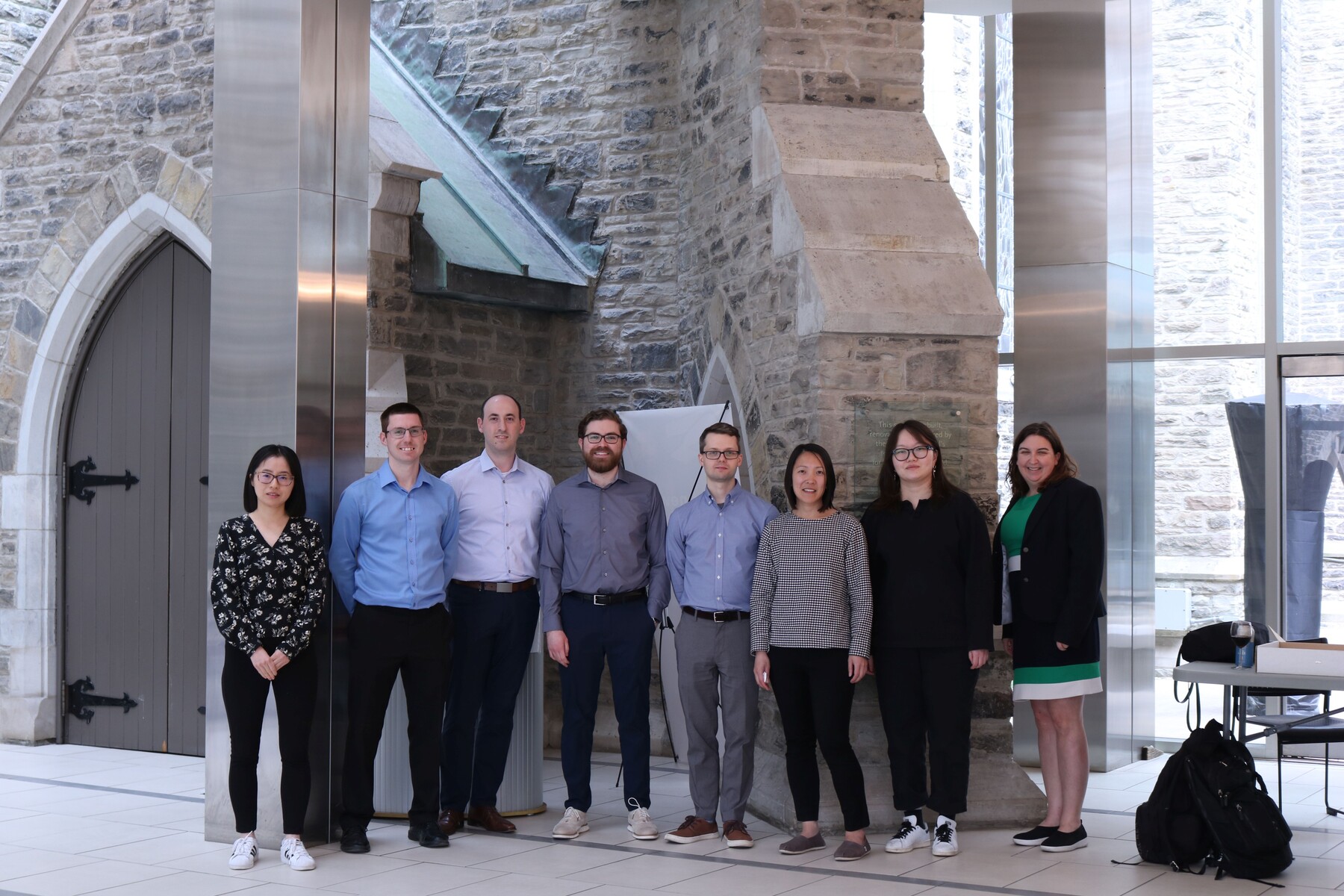 The Toronto Residency Program in Radiation Oncology Physics is a two-year clinical training program which will prepare you for a career as a medical physicist working in a radiation oncology program, typically at a Cancer Centre or Hospital.
Radiation Oncology Physics applies the knowledge and principles of physics to the practice of radiation treatment of cancer. During the program, residents will become competent in all of the radiation oncology physics activities undertaken in a comprehensive Cancer Centre.
In addition to acquiring important technical knowledge and clinical skills, our program aims to prepare residents residents for their future career as a Radiation Oncology Physicist by also helping to develop professional competencies (e.g. communication, collaboration and professionalism) that will enable them to work effectively within the inter-professional healthcare environment.
The residency program consists of:
Rotations through clinical duties under the supervision of a staff medical physicist

A clinical development project in clinical physics under the direction of a staff medical physicist

Combination of instructional methods including self-directed learning, didactic teaching and clinical observation and participation
The first year of the program includes:
Clinical rotations in Imaging, Dosimetric Instrumentation, External Beam Radiotherapy Equipment, Theories and Principles of Treatment Planning, Cancer Site-Based Treatment Planning

Rotations in Quality Management and Radiation Safety commence in year one and continues longitudinally throughout the program due to their importance in the day-to-day work of a medical physicist

Selection of a clinical development project

Completion of resident tutorials on a variety of medical physics topics

Attending monthly journal clubs and local site's inter-professional clinical rounds and seminars
The second year includes:
Longitudinal components of rotations continue in External Beam Radiotherapy Equipment and Cancer Site-Based Treatment Planning

Clinical rotation in Brachytherapy

Completing an inter-professional case-based Clinical Oncology/Applied Physics course

Continued clinical activities in commissioning, development and quality control

Completion of a clinical development project

Continued completion of resident tutorials that build upon and expand the competencies achieved within the first year
Full description of clinical rotations and resident expectations are included in the Medical Physics Residency Program Handbook
The program operates at the 5 clinical sites below; follow the links to learn about each site.
On the job
Medical Radiation Physicists are involved in all aspects of the complex process of radiation therapy, including but not limited to:
Design and maintenance of equipment for radiation generation and delivery

Selection of optimum treatment parameters

Calculation of physical and radiobiological dose distributions

Imaging verification of patient positioning dose delivery

Measurement of radiation dose

Safe clinical implementation of new technology or techniques in radiation therapy
Radiation Physicists are also involved in teaching and research. The latter may involve developmental work directly related to the daily practice of radiotherapy, or may be wider in scope to encompass other applications of physical sciences in medical oncology practice.
Inter-professional

 teaching
You will work and learn from all three professions directly involved in radiation oncology – radiation oncologists, radiation therapists and medical physicists. The goal of the program is to train future leaders in medical physics who will:
Have a fundamental knowledge of the disciplines of radiation oncology and radiation therapy

Recognize, understand and address scientific and technical problems relevant to the practice of radiation oncology physics
Support and Resources
The program draws upon the resources of the largest academic radiation oncology program in Canada. The residents will work in an environment where critical thinking is emphasized and where the results of research are communicated freely and incorporated rapidly into treatment protocols. Each resident has a medical physicist advisor to guide them and monitor their progress through the program.
Examination and Accreditation
The educational background of Medical Radiation Physicists varies, and typically includes undergraduate and graduate degrees in physics or engineering, followed by a two-year clinical residency training program. An oral examination is held after the first year and at the conclusion of the program. The program has full accreditation by the Commission on Accreditation of Medical Physics Education Programs (CAMPEP).
UTDRO Physics Residency Program Statistics
Year          

Number of Applicants

Number of Students Accepted

Number of graduates

Number of students certified

Clinical staff

Disposition (academic)

Disposition (Industry)

Other

2008

     59

3

4

3

4

0

0

0

2009

     42

6

4

4

4

0

0

0

2010

     26

2

3

3

3

0

0

0

2011

     59

6

7

5

5

2

0

0

2012

     41

3

2

0

2

0

0

1

2013

     39

5

7

4

7

0

0

0

2014

     53

5

3

2

3

0

0

0

2015

     54

5

6

3

6

0

0

0

2016

    40  

4

3

7

2

0

0

0

2017

    20

3

7

2

7

0

0

0

2018

   38

5

4

5

4

0

0

0

2019

   40

6

4

4

4

0

0

0

2020

   39

6

5

6

5

1

0

0

2021

2022*

   25

   50

5

9

5

8

7

5

5

7

0

0

0

0

0

0
*2022 reporting period is from Jan 2022 - Jun 2023
Note: Number of former residents certified in a specific year is not expected to align with number of graduates, as residents are typically not eligible for certification until the calendar year after graduation.
More Links and Resources