Michael Milosevic
MD, FRCPC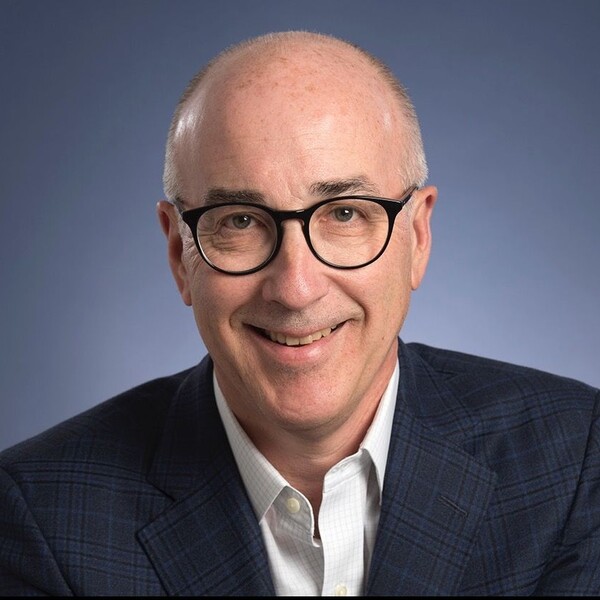 Location
Princess Margaret Cancer Centre
Address
610 University Avenue, Toronto, Ontario Canada M5G 2M9
Clinical Interests
Gynecologic cancers
Accepting
Please contact Faculty Member for more information
Qualification
BASc, Engineering, University of Waterloo, Canada
MD, Queen's University, Canada
Radiation Oncology (FRCPC), University of Toronto, Canada
Research Synopsis
I am a radiation oncologist at the Princess Margaret Cancer Centre and a Professor of Radiation Oncology at the University or Toronto. I also am the Vice-Chair of Research in the University of Toronto Department of Radiation, a past-President of the Canadian Association of Radiation Oncology (CARO) and the founding Chair of the Canadian Partnership for Quality in Radiotherapy (CPQR). My clinical practice is focused on gynecological cancers. My research is in two main areas: high precision, MR-guided external beam radiotherapy and brachytherapy; and biological targeting of tumor hypoxia and immune-mediated radiation treatment resistance. Finally, I am committed to building radiation treatment capacity in developing parts of the world where gynecological cancers are among the most common and most devastating diseases.
MR-GUIDED ADAPTIVE RADIOTHERAPY:
Technological advances in MR imaging and radiation treatment delivery now enable more precise treatment of cancers. Our research team is developing new high-precision MR-guided, adaptive external beam techniques integrated with MR-guided brachytherapy (internal radiation) to improve tumor control and reduce side effects. We are working closely with provincial and national partners to build capacity for these new treatments, so that all patients with gynecological cancer in Canada can benefit.
HYPOXIA-DEPENDENT RADIATION TREATMENT RESISTANCE:
Hypoxia (low levels of oxygen) has wide-ranging effects on tumor biology that include genomic changes, altered local tumor immune response, spread of cancer to other areas of the body and resistance to radiotherapy and chemotherapy. Previous studies by our research team have identified important influences of hypoxia on disease behavior and the long-term survival of patients with cervical cancer or prostate cancer. We continue to investigate new ways of measuring tumor hypoxia in patients using imaging or gene signatures, and new ways of targeting hypoxia to improve radiation treatment response.
IMMUNE-MODULATED RADIATION TREATMENT:
Our research team is studying the tumor immune response and its influence on radiation treatment resistance and cancer recurrence in patients with cervical cancer. We have shown that targeting a particular immune pathway, the CXCL12/CXCR4 pathway, during or after radiation treatment improves tumor control and reduces the spread of cancer cells to lymph nodes and other areas of the body. We believe that these finding may also apply to other cancers where radiotherapy plays an important curative role.
CANADIAN PARTNERSHIP FOR QUALITY RADIOTHERAPY (CPQR):
I am privileged to lead a dedicated team of radiation oncologists, medical physicists, radiation therapists and other stakeholders in a national initiative to 
enhance the quality and safety of radiation treatment in Canada. This has yielded new Accreditation Canada standards for radiation treatment and a Canadian national system for incident reporting in radiation treatment (NSIR-RT). Our continuing work is focused on building national capacity to collect and utilize patient reported outcomes (PROs) to improve care during and after radiotherapy.
Appointments
Vice Chair (Research), Department of Radiation Oncology, University of Toronto
Professor, Department of Radiation Oncology, University of Toronto
Full Member, Institute of Medical Science, University of Toronto
Director of Research, Radiation Medicine Program, Princess Margaret Cancer Centre/University Health Network, Toronto
Gynecologic Cancer Site Lead, Radiation Medicine Program, Princess Margaret Hospital/University Health Network, Toronto
Lead, MR-Guided Adaptive Radiotherapy Program, Princess Margaret Hospital/University Health Network, Toronto
Lead, MR-Guided Brachytherapy Program, Princess Margaret Hospital/University Health Network, Toronto
Co-Chair, Cancer Care Ontario GYN Radiation Oncology Community of Practice
Chair, Canadian Partnership for Quality Radiotherapy (CPQR)