Research Day 2022 Program
On May 16th, 2022, University of Toronto's Department of Radiation Oncology (UTDRO) hosted the annual UTDRO Research Day. We were delighted to showcase the extraordinary work that our trainees in radiation oncology, medical physics, radiotherapy and basic radiation sciences were undertaking in our department.
The 2022 UTDRO Research Day was organized by Co-Chairs, Drs. Michael Milosevic and William Tran, and the Planning Committee (Drs. Andrea McNiven, Charmainne Cruje, Jennifer Croke, Jennifer Kwan, Joelle Helou, Marianna Petruccelli, Marianne Koritzinsky, May Tsao, Shane Harding, Ms. Meghan Ward, and Ms. Olga Pidhirska). 
Dr. Milosevic opened the 2022 program with a tribute to Dr. Richard Hill, a brilliant scientist and a highly valued member of UTDRO who has passed away on October 31, 2021. Dr. Hill was a thoughtful mentor who generously dedicated his time to ensure the success of his trainees. In his honour, the Research Day Planning Committee has selected a Keynote who is also committed to furthering the field of radiobiology and dedicated to supporting and mentoring her colleagues - Dr. Ananya Choudhury. 
Dr. Ananya Choudhury, PhD, MRCP, FRCR, is Chair and Honorary Consultant in Clinical Oncology at The University of Manchester and The Christie NHS Trust, UK. She leads a multidisciplinary program in personalized radiotherapy, including MR-guided treatment and translational radiobiology. Her Keynote Address, "Global Radiotherapy: How can we level the playing field?" can be viewed on the UTDRO YouTube Channel (also embedded below this article).
This year's UTDRO Research Day included:
16 Podium Presentations
26 Rapid-fire Poster Presentations
22 Abstract Reviewers
19 Presentation Judges 
7 Award Recipients, which were announced and presented at the 2022 Post-Grad Graduation Ceremony and Reception (see below).
For full details, acknowledgements and abstracts, please download the program.
Congratulations to the 2022 Award Recipients!
The UTDRO Research Day Committee had the most challenging task of selecting seven recipients for these prestigious awards. Dr. Michael Milosevic, Vice Chair Research and Co-Chair of the Research Day Committee, presented winners with their trophies at the 2022 Post-Grad Graduation Ceremony this June.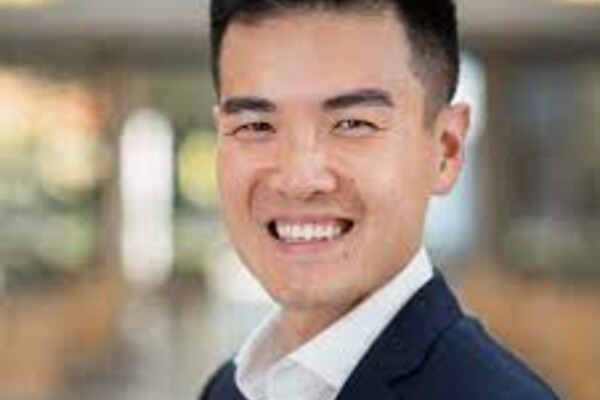 Chair's Award for Academic Excellence in Research*
* Award decided by Dr. Fei-Fei Liu, Chair UTDRO
Abstract Title: Circulating HPV DNA Kinetics Predict Clinical Outcomes in a Large Cohort of Radiotherapy-Treated p16-Positive Oropharyngeal Cancers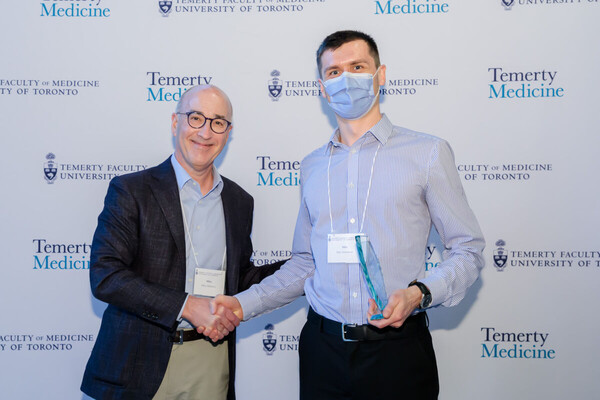 J. R. Cunningham Award for Academic Excellence in Research by a Physics Resident 
Title: Investigation of Dose Distribution of Uniformly and Non- Uniformly Loaded Generic and Notched Eye Plaques with Monte Carlo Simulations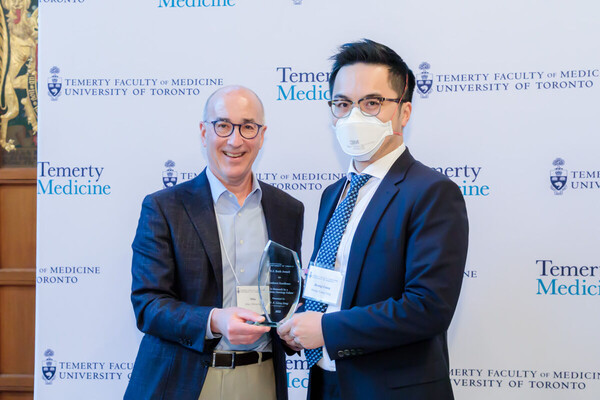 R. S. Bush Award for Academic Excellence in Research by a Radiation Oncology Fellow
Abstract Title: Mature Local Control and Reirradiation Rates Comparing Spine Stereotactic Body Radiotherapy to Conventional Palliative External Beam Radiotherapy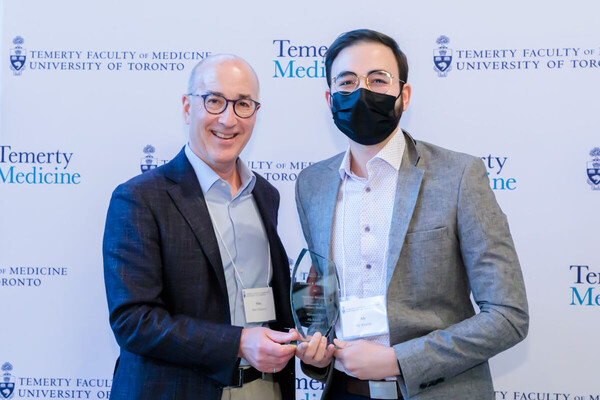 Richard P. Hill Award for Academic Excellence in Research by a Graduate Student
Abstract Title: Feasibility of Machine Learning Automated Treatment Planning for Magnetic Resonance Guided Radiation Therapy in Prostate Cancer
W. J. Simpson Award for Academic Excellence in Research by a Radiation Oncology Resident
Abstract Title: Management of Radiotherapy Patients with Cardiovascular Implantable Electronic Devices: A National Survey of Multi- Disciplinary Radiation Oncology Professionals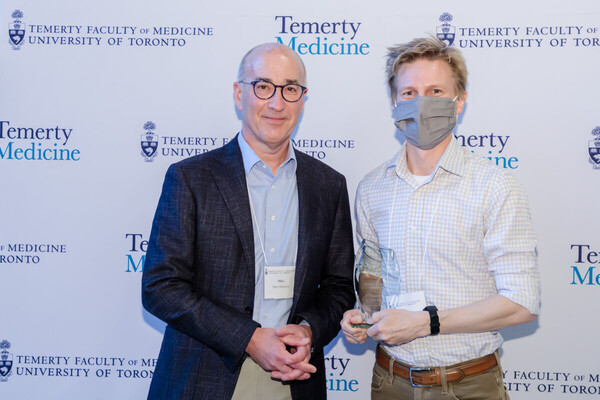 Best Poster Award for Academic Excellence in Research
Abstract Title: Impact of MGMT Promoter Methylation Status on Tumor Dynamics during Weekly Adaptive Radiotherapy for Glioblastoma
Recording of Dr. Ananya Choudhury's Keynote