RTi3 2022 Inquire Keynote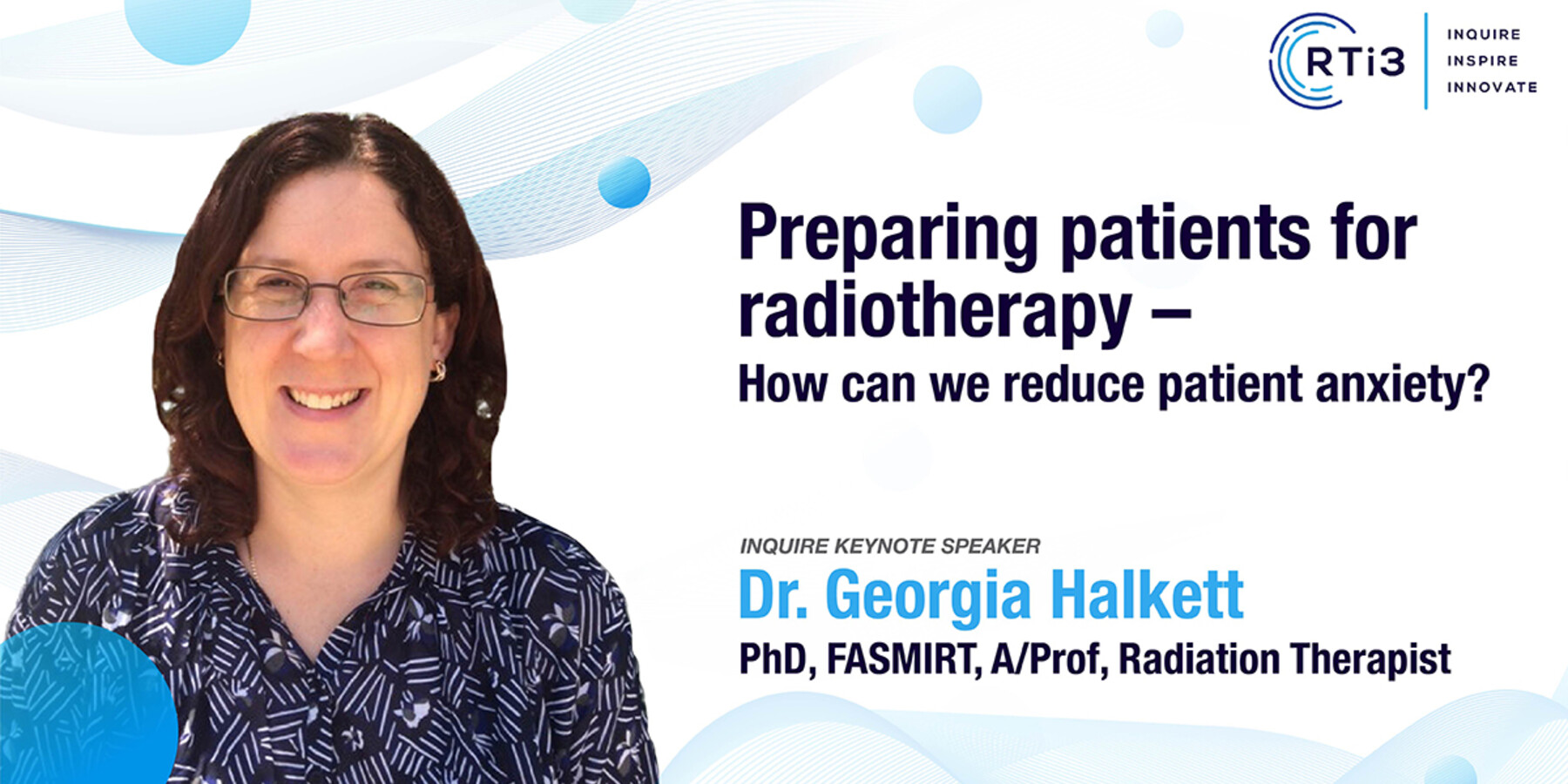 Dr. Georgia Halkett, Associate Professor and Senior Research Fellow at Curtin University, joins us as our Inquire Keynote Address at the 2022 Virtual RTi3, with a presentation on reducing patient distress prior to radiation therapy treatment.
Her research team in Australia has been investigating the effectiveness of a preparatory program called 'RT Prepare', that would ultimately help patients feel more at ease and prepared for treatment.
The 'RT Prepare' program equips Radiation Therapists with the communications strategies to provide sensory and procedural information and to effectively address patient's pre-treatment anxiety. The 'RT Prepare' training program has since been successfully implemented at five sites in Australia.
In a multiple baseline study, it was found that compared to usual care, intervention participants:
reported 

lower psychological distress at treatment commencement.

had less concerns about radiotherapy prior to treatment planning and at treatment commencement.

were found to be more knowledgeable and prepared for procedural concerns.
Learning Objectives
In Dr. Halkett's session, you will discover: 
The importance of educating patients prior to treatment. 
Methods used to reduce patient anxiety in the 'RT Prepare' program.
More about Dr. Georgia Halkett
PhD, FASMIRT, BMedRad(Hons), Radiation Therapist, GAICD
Associate Professor, Curtin School of Nursing, Faculty of Health Sciences

Senior Research Fellow, Curtin School of Nursing, Faculty of Health Sciences

Cancer Patient Support Program Lead, Cancer Domain, Curtin Health Innovation Research Institute (CHIRI), Curtin University