Mei Ling Yap
Alumni Profile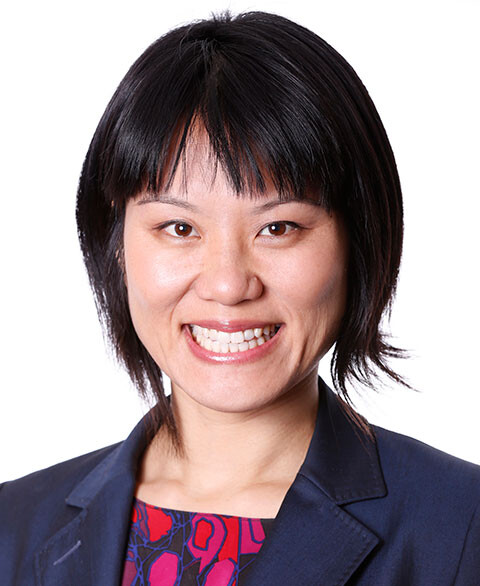 Staff Specialist Radiation Oncologist at the Liverpool and Macarthur Cancer Therapy Centre in Sydney, Australia.
This year Dr. Mei Ling Yap received the inaugural UTDRO Alumni Award. This award was established to recognize excellence in professional creativity, education, research and global health in individuals following their graduation from UTDRO. The recipient of this award embodies the UTDRO values and has achieved impact on multiple fronts, which has in turn benefited the radiation medicine community at large, and ultimately our patients. Highlights from Dr. Yap's nomination are described in the next few paragraphs. We also asked Dr. Yap a few questions about her work and her experience at UTDRO.
Dr. Yap has published over 80 peer reviewed journal articles and abstracts. She has been the recipient of several awards including the RANZCR Annual Scientific Meeting Chris Atkinson Award for best radiation oncology oral presentation in 2014 and 2017, as well as the University of New South Wales South Western Sydney Clinical School Health Services Paper of the Year for 2015 and 2017. Dr. Yap received the University of Western Sydney Dean's Award for excellence in medical student teaching in 2014. Dr. Yap has also been a primary supervisor for a number of trainee research projects.
Dr. Yap was the director of registrar for resident training at Liverpool and Macarthur Cancer Therapy Centres from 2013 to 2018. She also coordinated the RANZCR fellowship phase II viva exams in 2017 for registrars across Australia, New Zealand and Singapore. She was a tutor for the online course, Cancer Prevention and Control, part of the Masters of Public Health Program at Sydney University from 2014 to 2017.
Dr. Yap continues to collaborate with the UTDRO community through a number of global health initiatives. She was a member of the Global Task Force for Radiotherapy in Cancer Control (GTFRCC) and co-author of its Lancet Commission paper, which involved close collaboration with UTDRO faculty. Dr. Yap also co-runs GlobalRT, an online advocacy platform with UTDRO faculty member Dr. Danielle Rodin and she has co-authored a number of research papers with Dr. Rodin. Other collaborations include an article in press in Clinical Oncology on a global health curriculum for radiation oncology residents with Drs. Meredith Giuliani, Andrea McNiven and Janet Papadakos. Her most recent collaboration has been with UTDRO Chief Fellow Dr. Fabio Moraes on a quality assessment checklist for National Cancer Control Programs (NCCPs) that she will present at the UICC World Cancer Congress in Malaysia. In February 2018, Dr. Yap was part of the international faculty for UTDRO's inaugural Toronto Global Cancer Control Conference.
What years were you part of the residency program at UTDRO?
I was a Clinical Research Fellow at UTDRO from 2011 to 2013 and Chief Fellow from 2012 to 2013.
Where are you now? What is your area of focus?
I am a Staff Specialist Radiation Oncologist at Liverpool and Macarthur Cancer Therapy Centres, Sydney, Australia. Clinical interests are lung and breast cancers; areas which I trained in during my fellowship at UTDRO.
Are you conducting any new research projects? If so, can you provide a brief summary of the project?
I am undertaking a health services research PhD with the University of New South Wales (NSW), Collaboration for Cancer Outcomes, Research and Evaluation (CCORE) and the NSW Cancer Council. This project uses big data to investigate the socio-demographic factors, which are resulting in inequities in access to radiotherapy in New South Wales, the largest state in Australia.
Can you tell us a bit about the work you're doing in Cambodia? How did you get involved? Why is it important to you? What has been your role there?
I am co-chair of a volunteer group called APROSIG (Asia-Pacific Radiation Oncology Special Interest Group) of the Royal Australian and New Zealand College of Radiologists, Faculty of Radiation Oncology. We partner with low- and middle-income radiation oncology departments in the Asia-Pacific region to help support the development of safe and sustainable radiotherapy.
For the last few years, we have partnered with the National Cancer Centre (NCC) in Phnom Penh, Cambodia, a comprehensive cancer centre which has been a decade long project in the making. NCC started treating its first cancer patients with radiotherapy in April 2018. The primary way APROSIG has worked with our Cambodian partners is by providing in-country training of radiation therapists, medical physicists and radiation oncologists through Australasian volunteer trainers who have spent six- to 12-month secondments there. This year, we have also hosted eight Cambodian oncology professionals in Sydney for a month each, to undertake observership. This project is very important to me as I believe that all cancer patients globally should have access to radiotherapy, and this centre will allow the chance for many Cambodian patients to have access to radiotherapy, which was not previously accessible.
What did you value most during your time at UTDRO?
The fabulous mentors who taught me career and life advice, as well as the opportunity to commence an academic career.
Do you have any memorable moments during your time at UTDRO?
Definitely taking part in the Ride to Conquer Cancer in 2012, which kick-started my addiction to cycling!