Graduate Profile - Sidra Baig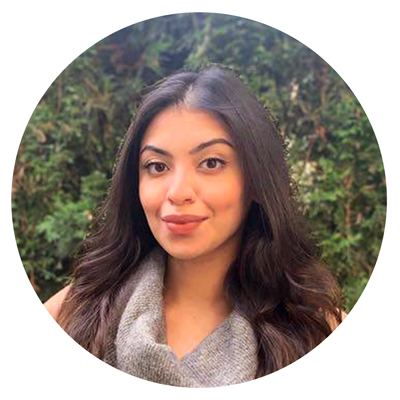 Sidra Baig
Radiation Therapist
BC Cancer – Surrey
(MRS Class of 2020 - Radiation Therapy)     
What did you study before joining the MRS program? 
I studied Biology at The University of British Columbia, Okanagan BC. As part of my major, some of the courses I took actually led to my interest in the field of Radiation Oncology. In my last year I took a course called Molecular Biology of Cancer; that combined with my interest in Radiobiology convinced me to look into the Radiation Therapy profession.
How was the MRS program/student experience different from your previous university experience? 
I would have to say the smaller class sizes and the unique one-on-one experience each of the students got with the instructors. As well, some of the instructors themselves were MRTs so students were able to relate their academic learning with its implication in the clinic setting.
Also, in my previous university experience, I met students from different faculties/programs almost every semester but in the MRS program I was able to make close friendships almost right away. This is because you work with a consistent group of students throughout the program which makes the whole experience much easier.

How did the MRS program prepare you for success and/or your current role? 
The lab experience and the integration to the clinic in the first and last year made it smoother for me to step into my role. I was able to work on my specific and professional skills during the program so it made my integration to a new Center very efficient.

How was the transition from being a student to a professional? 
I had imagined my transition would be quite nerve-racking since as a student I always had someone watch over my work. But as I started in my new role, I realized that over the years I had acquired unique skills ie. time management and decision-making skills that allowed me to come up with strategies on how to make my learning more efficient.
As I mentioned earlier, the unique part about this program is the one-on-one interaction you have with your clinical coordinators/ instructors etc. The clinical coordinators (cc) work closely with you during the clinical placements which allows them to assess your work ethic and offer help when needed. After applying to the open position at the time, I contacted my cc who helped me through the entire process.

What is your average workday like? 
My work hours vary from 7:00 am - 3:00 pm, 8:00 am - 4:00 pm or 10:00 am - 6:00 pm. I get the weekends and stat holidays off so my profession offers a good work-life balance. I work in a very supportive environment, I was oriented for 3 weeks on different units with a clinical educator, and was given the time and space to familiarize myself with the new equipment.
My main activities and duties are quite similar to my clinical placement, these include new patient teaching, patient assessment, treatment and chart checks.

What is the most rewarding part of being an MRT? 
As an MRT you have the unique opportunity to become a part of the patient's health care team during a very critical time. Being able to work towards a patient's well-being and healing feels very rewarding. You are able to utilize critical-thinking skills and academic knowledge to improve a patient's health and quality of life.
The most meaningful part about my job is receiving acknowledgment and appreciation from the patients. This motivates me to improve myself and continue to learn.

What are your plans for the future? What are you looking forward to professionally?
I am looking forward to continued learning, I want to better myself in the clinical setting through experience. In the future, I want to use my experience to participate in research to contribute to the study of Radiation Oncology.

Looking back, what did you enjoy most about the MRS program? 
I enjoyed building close friendships and professional relationships; through group learning, events arranged by the Medical Radiation Sciences Society and inter collaborative work during the Interprofessional events.

What advice would you like to share with prospective MRS students? 
I would advise the students to do their research about the program, understand the real-life implications of the careers they are about to choose. It is also helpful to look into the job market before making a decision.
Personally, I would have liked to know the options I had available within my scope of practice and that I am not limited to a single job. This not only encourages professional growth but also promotes lifelong learning.
+ + + + +
For more information about the Radiation Therapy stream of the MRS Program visit https://www.radonc.utoronto.ca/radiation-therapy.