Alexander Louie
MD, PhD, MSc, FRCPC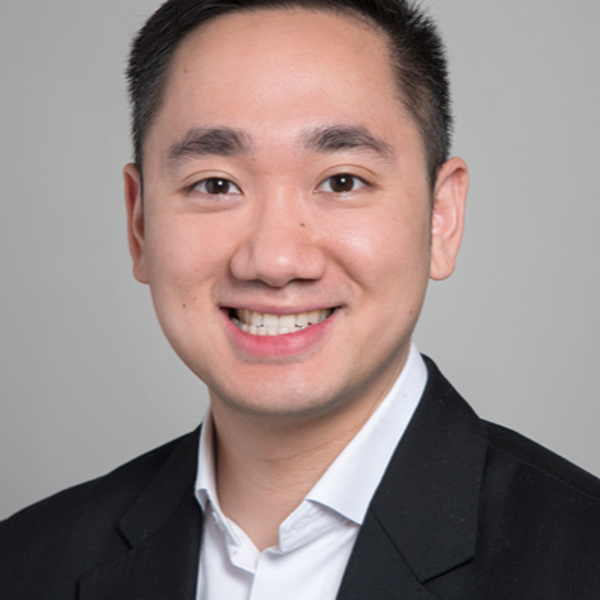 Location
Odette Cancer Centre - Sunnybrook Health Sciences Centre
Address
2075 Bayview Avenue, Toronto, Ontario Canada M4N 3M5
Qualification
PhD cum laude, Lung SABR, Department of Radiation Oncology, VU University, Amsterdam,
MSc, Epidemiology, Department of Epidemiology, Harvard School of Public Health
MD, Schulich School of Medicine and Dentistry, Western University
BSc with distinction, Department of Biology, Western University
Professional Memberships
American Society of Clinical Oncology (ASCO)
American Society of Radiation Oncology (ASTRO)
International Association for the Study of Lung Cancer (IASLC)
Canadian Association of Radiation Oncologists (CARO)
Ontario Medical Association (OMA)
The College of Physicians and Surgeons of Ontario
The Royal College of Physicians and Surgeons of Canada
Research Synopsis
the use of comparative effectiveness in the context of lung, kidney and oligometastatic cancers. Building on his advanced training in Epidemiology (MSc, Harvard School of Public Health) and lung SABR (PhD cum laude, VU University), he is an expert in clinical trial design, cost-effectiveness analyses, Markov modelling, patient reported outcomes, population- based analyses and appraisal of new technologies. As an avid educator and mentor to many research students, his goal is to motivate his students to take ownership of their projects to answer practical questions within Radiation Oncology.
Appointments
Associate Professor, Department of Radiation Oncology, University of Toronto
Clinician-Scientist, Department of Radiation Oncology, Sunnybrook Health Sciences Centre
Honours and Awards
Name: 2017 – 2018 IASLC Academy Award
Description:
Recipient, International Association for the Study of Lung Cancer, Yokohama, Japan. (Travel award and training program: Lung Cancer). Awarded to promising young lung cancer investigators, registration and travel for 2 IASLC scientific meetings

Name: 2017 ASTRO travel award
Description:
Senior Author, American Society for Radiation Oncology, San Diego, United States, Specialty: Radiation Oncology Pooled analysis of SABR for primary renal cell carcinoma: a report from the international radio surgery oncology consortium for kidney (IROCK)
Grants
2017 – 2020 Principal Investigator. Canadian Cancer Society Research Institute. CCSRI Quality of life Grant. Grant Number 705387. Principal Investigator: Louie, Alexander. Collaborators: David Palma, Andrea Bezjak, Darren Gopaul, Amanda Caissie, Liam Mulroy, Alyssa Fairchild, Patrick Granton. $293,216 CAD. [Peer-reviewed] Phase III trial of esophageal sparing thoracic radiotherapy in metastatic non-small cell lung cancer (PROACTIVE). Multi-institutional trial under the auspices of the Canadian Pulmonary Radiotherapy Investigators (CAPRI) group.
2017 – 2018 Co-investigator. Cancer Care Ontario. CCO Planning and Regional Programs Grant. Principal Investigator: Longo, Christopher. Collaborators: Jim Wright, Jolie Ringash. $36,000. CAD. [Peer-reviewed]. A pan-Canadian examination of cancer patients' out of pocket costs (Ontario sub-study).