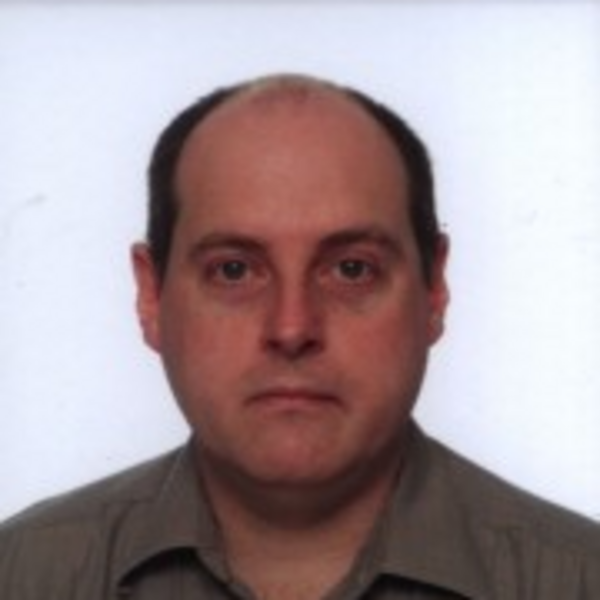 Location
Odette Cancer Centre - Sunnybrook Health Sciences Centre
Address
2075 Bayview Avenue, Toronto, Ontario Canada M4N 3M5
Clinical Interests
Stereotactic radiotherapy, Optimization of penumbra and energy selection, Tissue inhomogeneity in embolized AVMs, Underlying physics of radio-sensitizing agents
Accepting
Please contact Faculty Member for more information
Qualification
BSc, University of Waterloo
PhD, McMaster University
dABR, Certificate in Radiation Therapy Physics, American Board of Radiology
Research Synopsis
Development of a film phantom for detailing the isocentric and isopheric characterization of a linac
Dose inhomogeneity in stereotactic treatment of surgically embolized AVM lesions
Recent Publications
Keller BM, Pignol JP, Presutti J, Beachey DJ. Intermediate energy photons (1 MV) to improve dose gradient, conformality, and homogeneity: Potential benefits for small field intracranial radiosurgery. Medical Physics, 36: 33-39, 2009.
Andrade-Souza YM, Ramani M, Beachey DJ, Scora T, Tsao MN, terBrugge K, Schwartz ML. Liquid embolisation material reduces the deliverd radiation dose: a physical experiment. AxtaNeurochirufgica 150: 2008.
Keller BM, Beachey DJ, Pignol JP. Expermental measurement of radiological penumbra associated with intermediate energy x-rays (1MV) and small dariosurgery field size. Medical Physics, 34: 3996-4002, 2007.
Pignol JP, Rakovitch E, Beachey D, Le Sech C: Clinical Significance of Atomic Inner Shell Ionization (ISI) and Auger Cascade for Radiosensitization using IUdR, BUdR, Platinum Salts, or Gadolinium Porphyrin Compounds. Int J Radiat Oncol Biol Phys 55: 1082-91, 2003.
Pang G, Beachey DJ, O'Brien PF, Rowlands JA: Imaging of 1.0-mm-diameter radio-opaque markers with megavoltage X-rays: an improved online imaging system. Int J Radiat Oncol Biol Phys, 52: 532-7, 2002.
Stewart TL, Kermode MW, Beachey DJ, Rowley N, Grant IS, Kruppa AT: Alpha decay of deformed actinide nuclei: Phys Rev Lett, 77: 36-9, 1996.
Stewart TL, Kermode MW, Beachey DJ, Rowley N, Grant IS, Kruppa AT: Alpha particle decay through a deformed barrier. Nucl Phys A. 611: 332-54, 1996.
van Dijk W, Kermode MW, Beachey DJ: The energy dependence of the mixing parameter e for 3S1 – 3D1 neutron-proton scattering. J Phys G 21: 651-5, 1995.
Beachey DJ, Nogami Y, Toyama FM, van Dijk W: The relation between the form factor and the radius of the deuteron: relativistic effects. J Phys G 20: L143-7, 1994.
Appointments
Lecturer, Department of Radiation Oncology, University of Toronto
Medical Physicist, Odette Cancer Centre
Adjunct Professor, Department of Physics, Ryerson University