UTDRO faculty win Continuing Professional Development awards from the Faculty of Medicine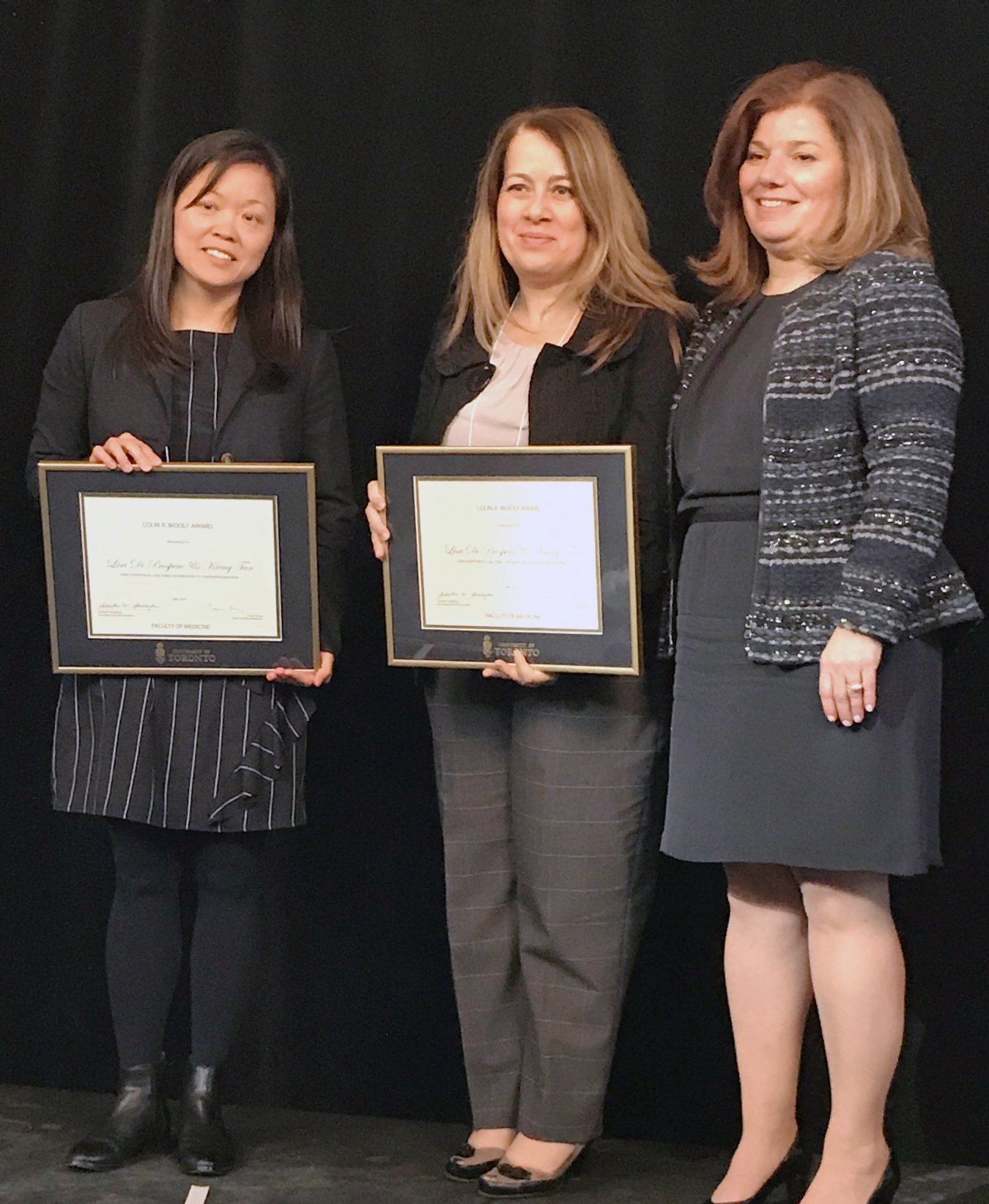 U of T's Faculty of Medicine recently announced its 2015-2016 Continuing Professional Development awards. Congratulations to Kieng Tan and Lisa Di Prospero on receiving the Colin Woolf for Long Term Contribution to CME.
UTDRO Radiation Therapists, Kieng Tan and Lisa Di Prospero were recognized for their substantial contributions to CPD over the years and receiving recognition for their work. "In addition to their individual accomplishments, they have come together to develop and deliver a yearly Radiation Therapy Conference that has international reach. Described by their nominee as 'pioneers' they have not only initiated but sustained over years the enthusiasm, commitment and excellence meant to be celebrated by this award."