Meredith Giuliani receives CMA Award for Young Leaders
This is an excerpt from the CMA website
Dr. Meredith Giuliani received the Canadian Medical Association Award for Young Leaders (Early Career) in September. The award celebrates the efforts of young physician leaders of tomorrow for their efforts today.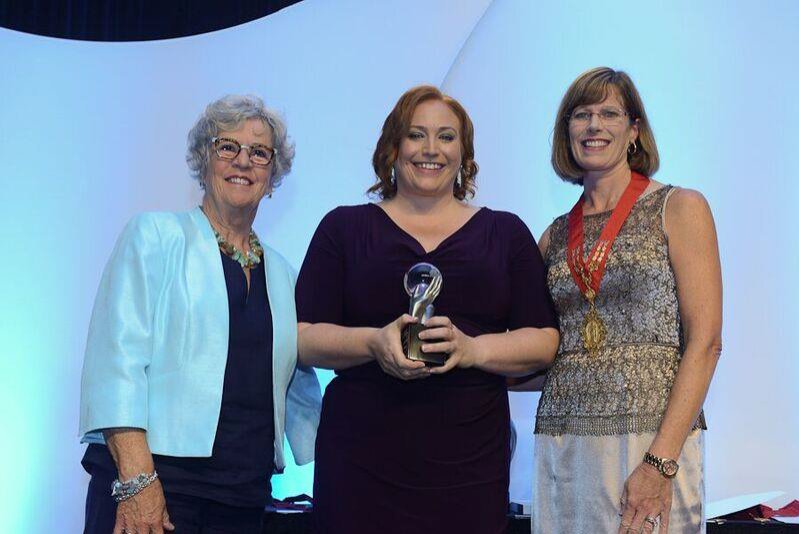 Since joining UTDRO faculty, Meredith has championed several initiatives including smoking cessation education for patients; a personalized learning program that meets practical training needs for the global radiation oncology community; an inter-professional enrichment program for cancer trainees; high-fidelity e-learning and simulation training for radiation oncology residents; and a Grand Rounds program to attract international thought leaders in cancer care to Toronto. She also co-developed a summer studentship program to expose future physicians to radiation oncology. In 2013 she was chosen to receive a CMA Future Leader in Oncology Award, one of many early-career honours she has received.
Dr. Giuliani studied medicine in England, graduating in 2007. During residency training in radiation oncology at the University of Toronto, she also completed a masters of education degree. The 360⁰ Trainee Evaluation paradigm that formed the basis of her thesis is still being used in the U of T residency program.
Now assistant professor in the U of T department of radiation oncology, she also is director of undergraduate medical education and associate director of postgraduate medical education. At Princess Margaret Cancer Centre, she is interim director of cancer education and program director of the personalized learning program. She chairs the education committee of the Canadian Association of Radiation Oncology and has been a leader in national CanMEDS based curriculum development for the Royal College Specialty Committee.