Medical Radiation Sciences 1T7 Graduates Join UTDRO Alumni Family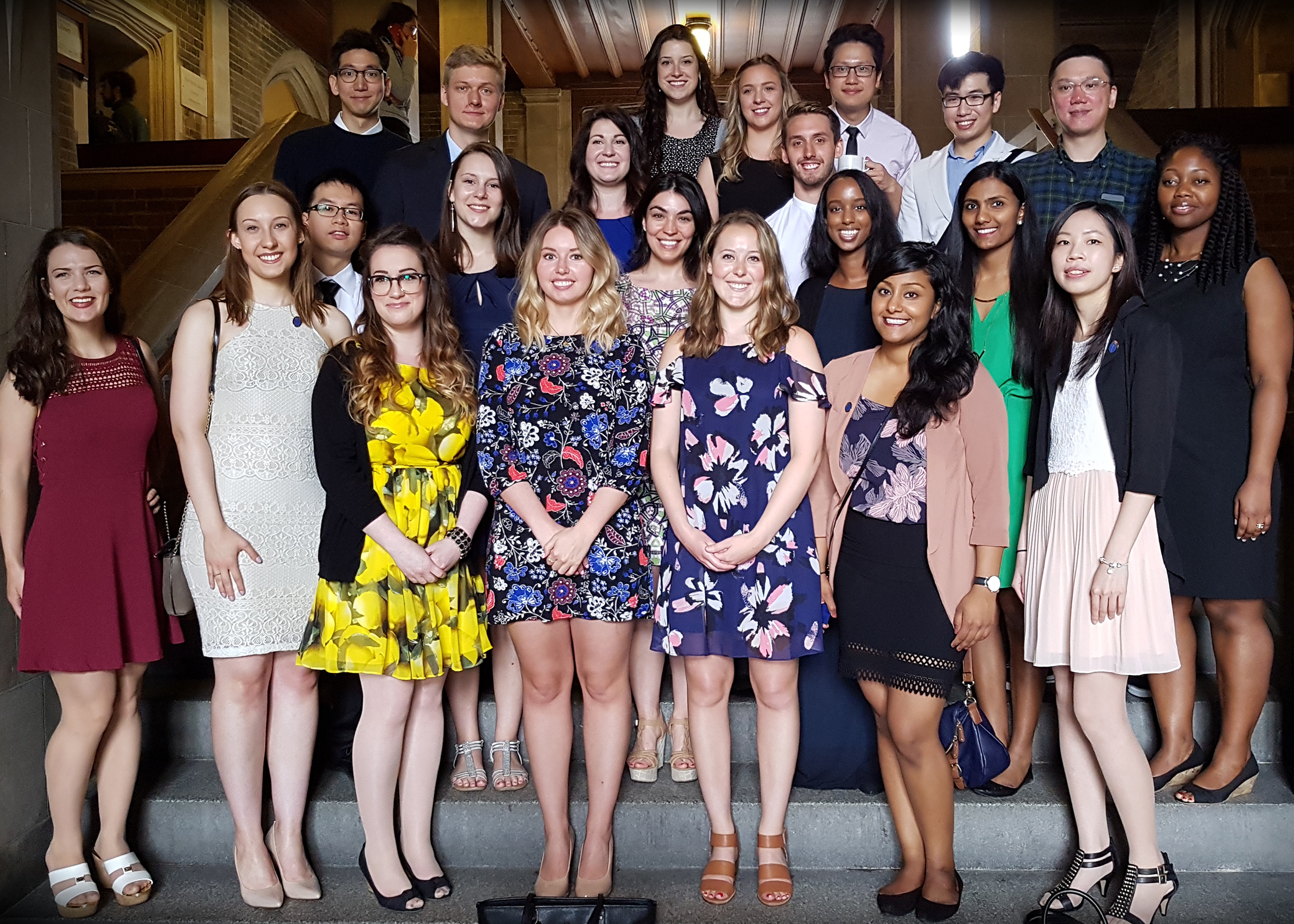 Congratulations to the 76 graduates of the Medical Radiation Sciences at the University of Toronto! The Medical Radiation Sciences 1T7 Class had 36 Radiological Technology graduates, 13 Nuclear Medicine & Molecular and Molecular Imaging Technology graduates and 27 Radiation Therapy graduates.
On June 6, 2017, these graduates attended a reception where several of them receieved awards in recognition of their high grades, excellence in research and clinical projects and volunteer activities to help the program. We are immensely proud of this group who will join over 2000 other UTDRO alumni.
Award winners:
Gold Medal Winner – William Chow
Silver Medal Winner – Jessica Labadie
Bronze Medal Winner – Alexandra Daniela Sarra
Research Award Winner – Joseph Kung
Research Award Honourable Mention – Devin Hindle
Clinical Project Awards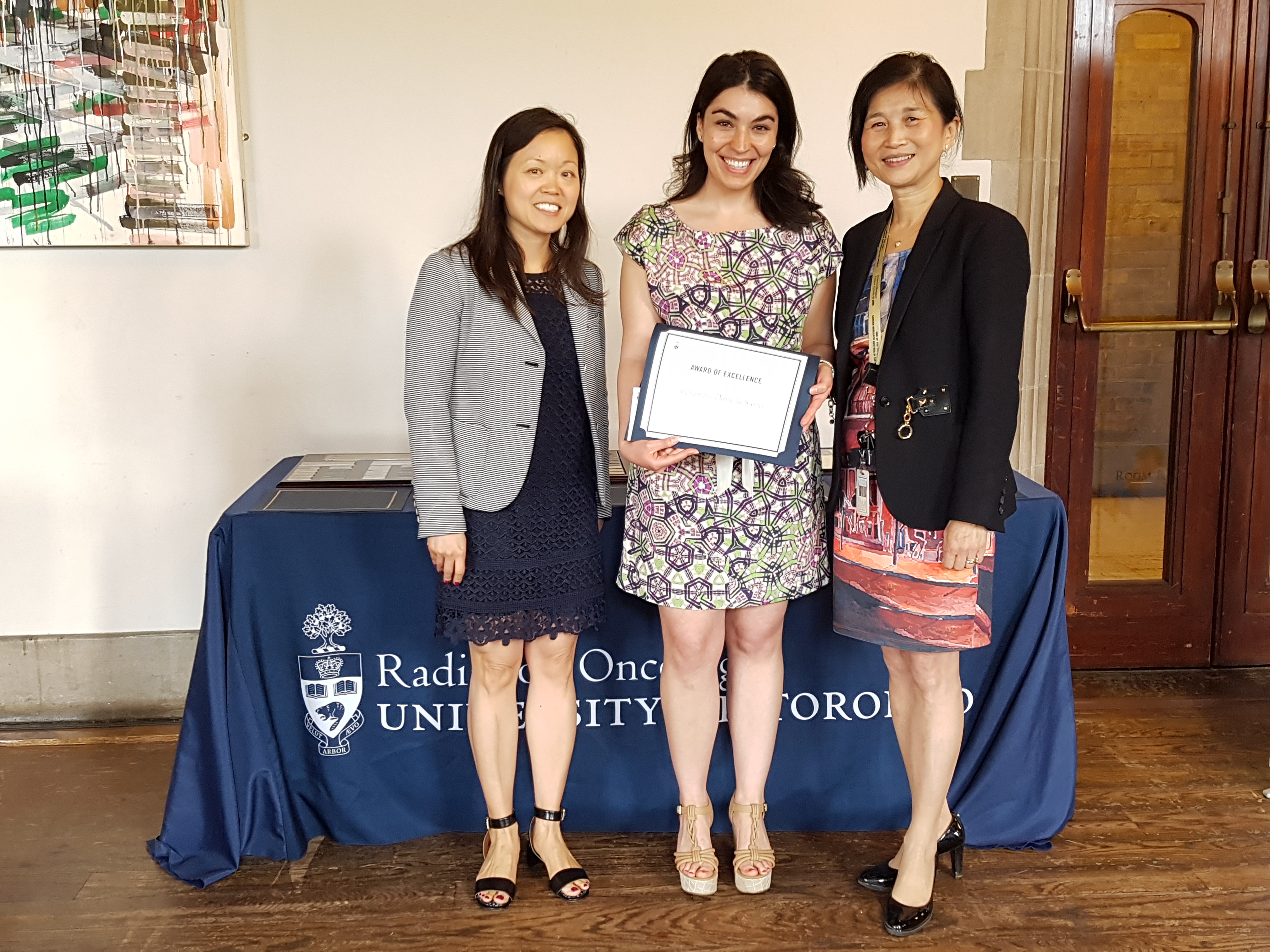 Radiological Technology Winner – William Chow
Radiological Technology Honourable Mention – Laura Pipher
Radiation Therapy Winner – Jessica Labadie
Radiation Therapy Honourable Mention – Martina Dotcheva
Research Informing Practice Award
Award for Excellence in Nuclear Medicine Winner – David Shen
Honourable Mention in Nuclear Medicine – Sangkyu Moon
Volunteer Awards
Radiation Therapy – Emily Binsell
Radiation Therapy – Matthew Ng