Mary Gospodarowicz accepts Women Who Conquer Cancer Mentorship Award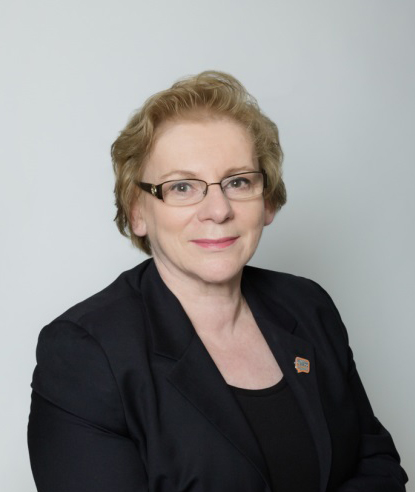 Dr. Mary Gospodarowicz was recently presented with the 2017 Women Who Conquer Cancer Mentorship Award from the Conquer Cancer Foundation (part of ASCO).
This award "honors extraordinary female leaders in oncology who have both excelled as mentors and demonstrated outstanding commitment to the professional development of women colleagues as clinicians, educators, and researchers in oncology."
Dr. Gospodarowicz was honored due to her leadership as president of the Union for International Cancer Control (UICC) and her research on lymphomas, prostate cancer, bladder cancer, and testis cancer clinical trials.
"The meaningful contributions from each of this year's honorees are leading to improvements throughout the cancer care continuum," said Julie M. Vose, MD, MBA, FASCO, Immediate Past President of ASCO and Chair of the Special Awards Selection Committee. "These oncology leaders are changing the lives of people with, or at risk for, cancer, and ASCO is proud to honor them with our most prestigious awards."