Hilary Pang recognized by "Junior Nobel Prize"
Hilary Pang, a summer research student in Dr. Fei-Fei Liu's lab, has been named a Highly Commended Entrant in the Undergraduate Awards (UA). Her paper on the role of extracellular vesicles secreted by adipose-derived stem cells in the reversal of fibrosis was recognized in the Life Sciences category.
The Undergraduate Awards are considered to be the "Junior Nobel Prize" as they are the world's larget international academic awards programme. The UA recognizes excellent research and original work across the sciences, humanities, business and creative arts. In 2016, UA received 5,514 submissions from undergraduates in 244 institutions around the world. The top 10% papers in each category are named Highly Commended Entrants. These entrants are also invited to the UA Global Summit in Dublin .
Hilary is one of five Highly Commended Entrants from the University of Toronto, and the only one to recieve this award in the Life Sciences category.
Congratulations to Hilary and her co-supervisors Drs. Xiao Zhao & Ken Yip!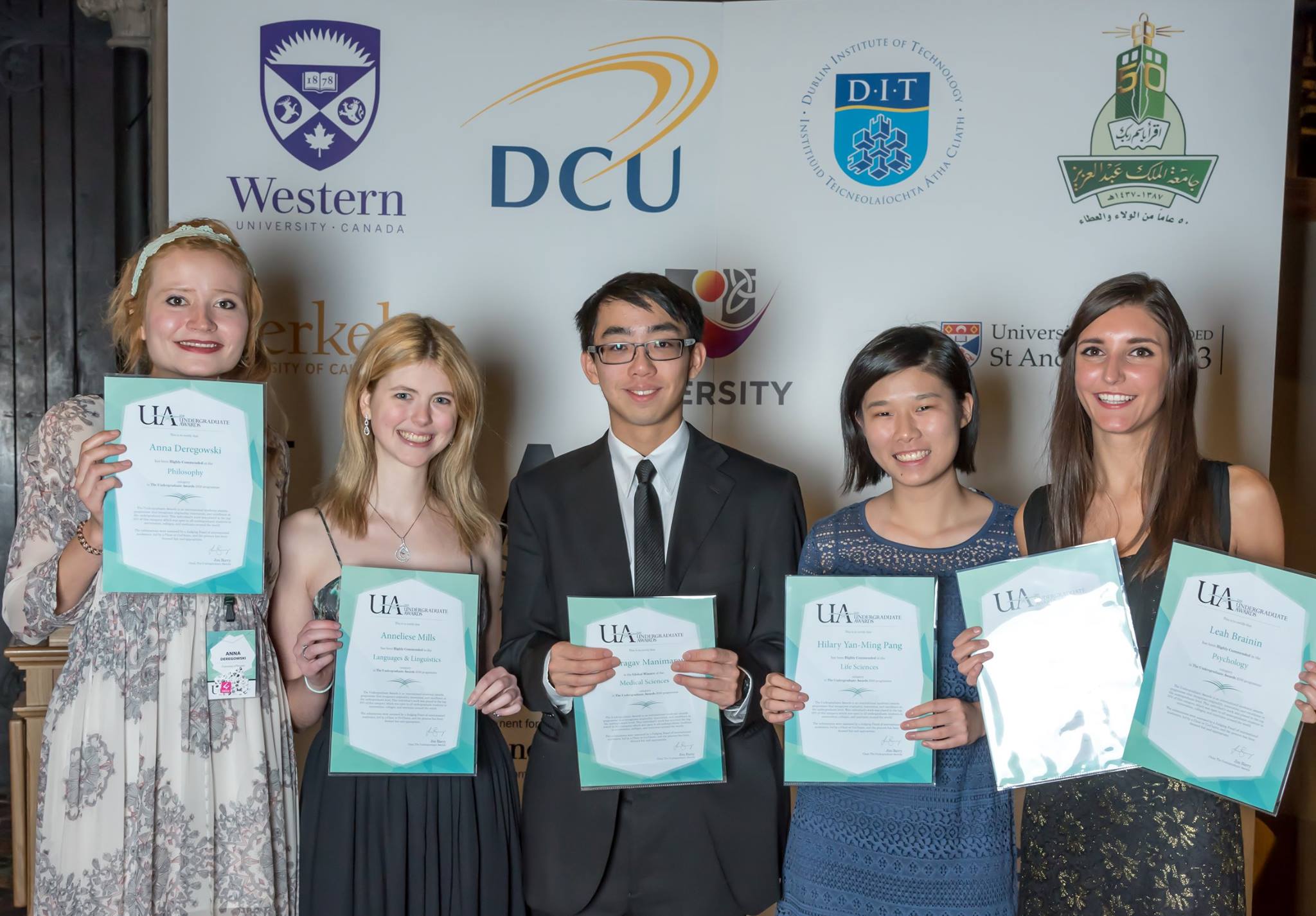 Headshot photo credit: Geoff Vendeville