Dr. Alena Wasney, UTDRO's New Business Manager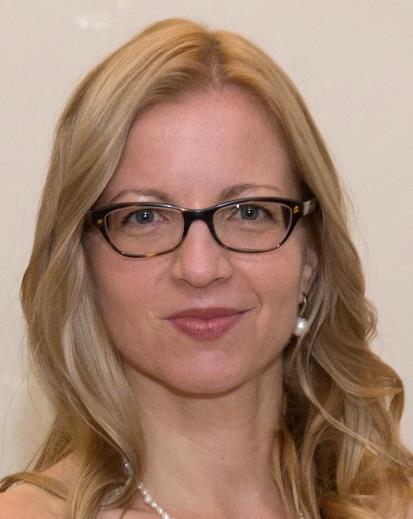 Join us in extending a warm welcome to UTDRO's new Business Manager, Dr. Alena Wasney. She will be joining our team at the Radiation Oncology Office on Monday, July 10th, 2017.
With over 10 years experience in biomedical research and research administration, Dr. Alena Wasney is responsible for the oversight of operations to support the teaching and research goals of UTDRO.
Alena holds a PhD degree in Biochemistry, Chemistry and Pharmacology from the University of Frankfurt, Germany and an MBA degree from the Schulich School of Business, York University, Toronto.
Alena started her career as a biomedical researcher focused on applying biophysical methods to understand the structure and function of biological molecules that are linked to particular diseases; thus, contributing to the detailed analysis of their pathological states and to drug discovery. After completing her MBA degree, Alena spent time in Vancouver, where she consulted for Genome BC, helping to establish a biotechnology start-up company (Antibiofilm Therapeutics, a University of British Columbia spin-off), and developing novel therapeutics as well as evaluating new projects at the Centre for Drug Research and Development. Upon her return to Toronto, Alena most recently served as the Business Officer for the Toronto General Hospital Research Institute, University Health Network.
Alena's hobbies include spending time with her two dogs, playing sports and seeking outdoor adventures.