37 UTDRO Trainees Join Alumni Family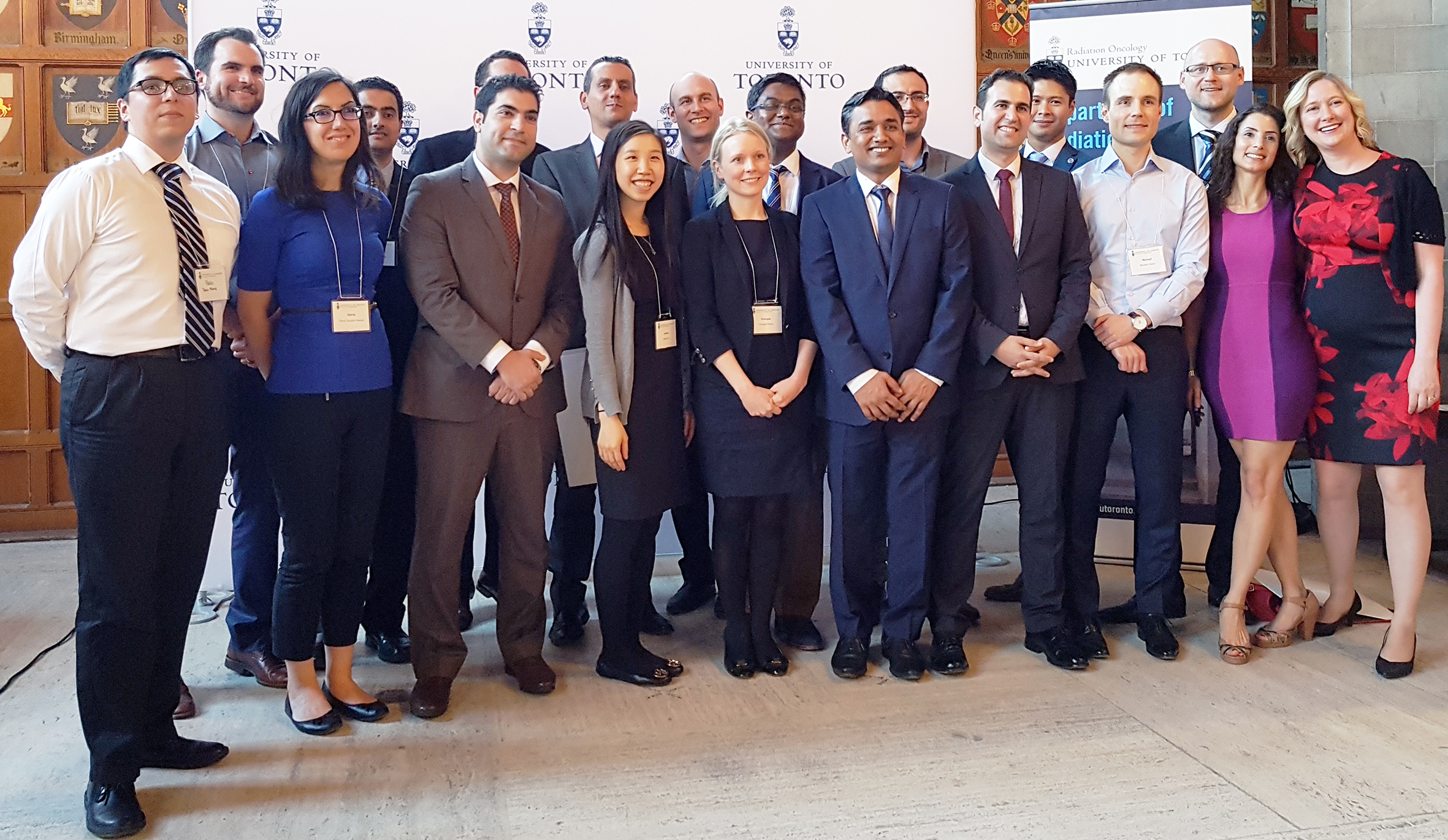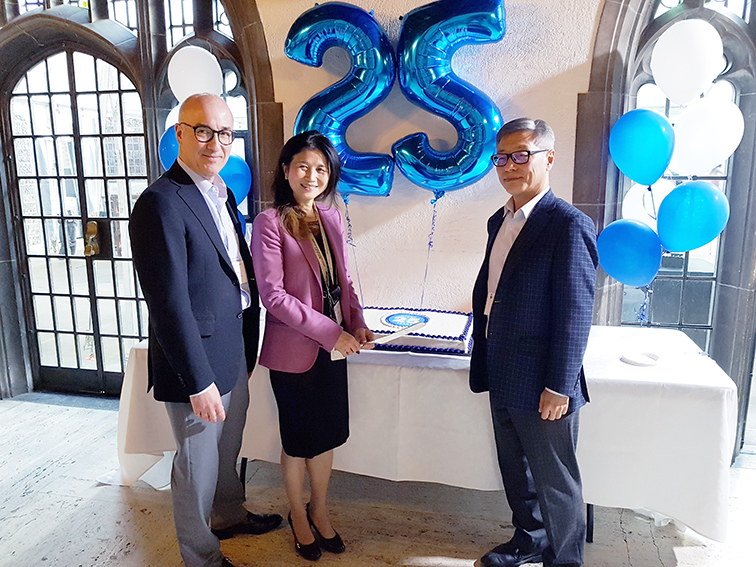 On May 31, 2017, UTDRO faculty members, trainees and friends and family congregated in Hart House's Great Hall to celebrate the graduation of our trainees. This year, 4 Physics Residents, 6 Radiation Oncology Residents and 27 Fellows completed their training programs and received their diplomas.
The evening kicked off with a welcome from Dr. Glen Bandiera, Associate Dean of the Postgraduate Medical Education at the Faculty of Medicine. Following this, UTDRO's three Vice Chairs, Dr. Rebecca Wong, Dr. Mike Milosevic and Dr. Shun Wong, took the stage to congratulate the trainees and present them with their diplomas.
In addition to the graduation, several trainees and faculty members also receieved awards. A list of the graduands and award winners is available below.
The day wrapped up with a final cake cutting to wrap up UTDRO's year-long 25th anniversary celebrations. Our congratulations to all the trainees and our faculty for a very productive and successful quarter century. 
Awards presented at Postgraduate Reception
| | |
| --- | --- |
| R. S. Bush Award - Academic Excellence in Research by a Radiation Oncology Fellow | Magali Lecavalier-Barsoum |
| J. R. Cunningham Award - Academic Excellence in Research by a Physics Resident | Ekaterina Tchistiakova |
| Richard P. Hill Award - Academic Excellence in Research by a Graduate Student | Elizabeth Koch |
| W. J. Simpson Award - Academic Excellence in Research by a Radiation Oncology Resident | Pencilla Lang |
| Best Poster Award | Christianne Hoey |
| Chair's Award for Academic Excellence in Research | Jennifer Kwan |
| Resident's Award for Excellence in Clinical Teaching | Jennifer Croke |
| Resident's Award for Excellence in Clinical Teaching by a Fellow | Adam Gladwish |
| Physics Resident "Choice Award" - Residents' Award for Excellence in Physics Teaching | Melanie Davidson |
Graduating Trainees
Medical Physics Residents:
Shahram Mashouf

Dominique Fortin

Derek Liu

Cindy Tam
Radiation Oncology Residents:
Salman (Muhammad) Faruqi

Mark Niglas

Hamid-Reza Raziee

Danielle Rodin

Horia Vulpe
Radiation Oncology Fellows:
Motasem Al-Hanaqta

Alireza Fotouhi Ghiam

Adam Gladwish

Robert Thompson

Majed Alghamdi

Hossam Alassaf

Hane Muamenah

Jonathan Klein

Fatimah Alfaraj

Melvin Chua

Reem Ujaimi

Magali Lecavalier-Barsoum

Taghreed Al-Hindi

Hester Lieng

Vivian Yau

Kevin Chiu

Shira Felder

Georgia Harris

Andrea Lo

Monali Swain

Anil Tibdewal

Abdulla Al-Rashdan

Ali Hosni

Fawzi Abu-hijla

Shirin Namini

Aravindhan Sundaramurthy

Michael Jones