UTDRO Evening Journal Club
Mar 9, 2017
|
7:00pm–8:30pm
Details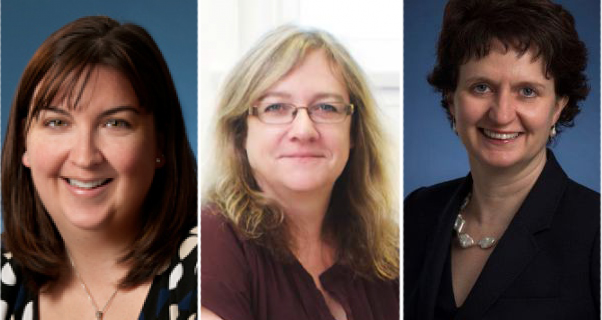 Topic
Health Professional Education: Useful Tools and Tactics in the Competency Based World
UTDRO encompasses an academic community of six Cancer Centers in Southern Ontario (Princess Margaret, Odette, Southlake, Royal Victoria, Oshawa and Credit Valley). Therefore, it is fundamental to provide a forum to exchange clinical, research and educational knowledge. The UTDRO Evening Journal Club helps establish collaborative teams with members from different cancer centers to advance scholarly mandates:
To develop knowledge exchange on clinical, research and educational topics within UTDRO

To promote opportunities for collaboration within UTDRO

To provide the participants with a global overview on the selected theme for the event

To showcase UTDRO innovations in the topic theme

To strengthen our academic community within UTDRO through social interactions
Date
March 9, 2017 – 7pm to 8pm 
Speakers
Andrea McNiven: Feedback
Cathryne Palmer: Learner in Difficulty
Barbara-Ann Millar: Competency Based Training
Objectives 
To share strategies enabling effective training discussion and feedback
To broaden the awareness of where challenges arise for learners
To introduce and discuss new developments of training in health professions education
Attend via Webinar
We are using the GoToMeeting interface for remote attendees. You will need a computer, tablet or smartphone with speakers and a microphone. If you do not have a microphone/speakers, you can dial in using your phone.
Join the webinar using this link: https://global.gotomeeting.com/join/251698389
You can also dial in using your phone. 
Canada: +1 (647) 497-9373 
Access Code: 251-698-389
Note: If you are attending via webinar, you do not need to register.
Reference Materials
Download the three papers referenced in this talk.
Location
The Estates of Sunnybrook
Academy of Medicine, Vaughan Estates, The Estates of Sunnybrook , 2075 Bayview Avenue
Contact
Email: radiation.oncology@utoronto.ca
2017-03-10 00:00:00 2017-03-10 01:30:00 UTC UTDRO Evening Journal Club Topic Health Professional Education: Useful Tools and Tactics in the Competency Based World UTDRO encompasses an academic community of six Cancer Centers in Southern Ontario (Princess Margaret, Odette, Southlake, Royal Victoria, Oshawa and Credit Valley). Therefore, it is fundamental to provide a forum to exchange clinical, research and educational knowledge. The UTDRO Evening Journal Club helps establish collaborative teams with members from different cancer centers to advance scholarly mandates: To develop knowledge exchange on clinical, research and educational topics within UTDRO To promote opportunities for collaboration within UTDRO To provide the participants with a global overview on the selected theme for the event To showcase UTDRO innovations in the topic theme To strengthen our academic community within UTDRO through social interactions Date March 9, 2017 – 7pm to 8pm  Speakers Andrea McNiven: FeedbackCathryne Palmer: Learner in DifficultyBarbara-Ann Millar: Competency Based Training Objectives  To share strategies enabling effective training discussion and feedback To broaden the awareness of where challenges arise for learners To introduce and discuss new developments of training in health professions education Attend via Webinar We are using the GoToMeeting interface for remote attendees. You will need a computer, tablet or smartphone with speakers and a microphone. If you do not have a microphone/speakers, you can dial in using your phone. Join the webinar using this link: https://global.gotomeeting.com/join/251698389 You can also dial in using your phone. Canada: +1 (647) 497-9373 Access Code: 251-698-389 Note: If you are attending via webinar, you do not need to register. Reference Materials Download the three papers referenced in this talk. Academy of Medicine, Vaughan Estates, The Estates of Sunnybrook , 2075 Bayview Avenue - The Estates of Sunnybrook discovery.commons@utoronto.ca