Build it and they will come: UTDRO's Leadership Role in the Professionalization of Radiation Therapy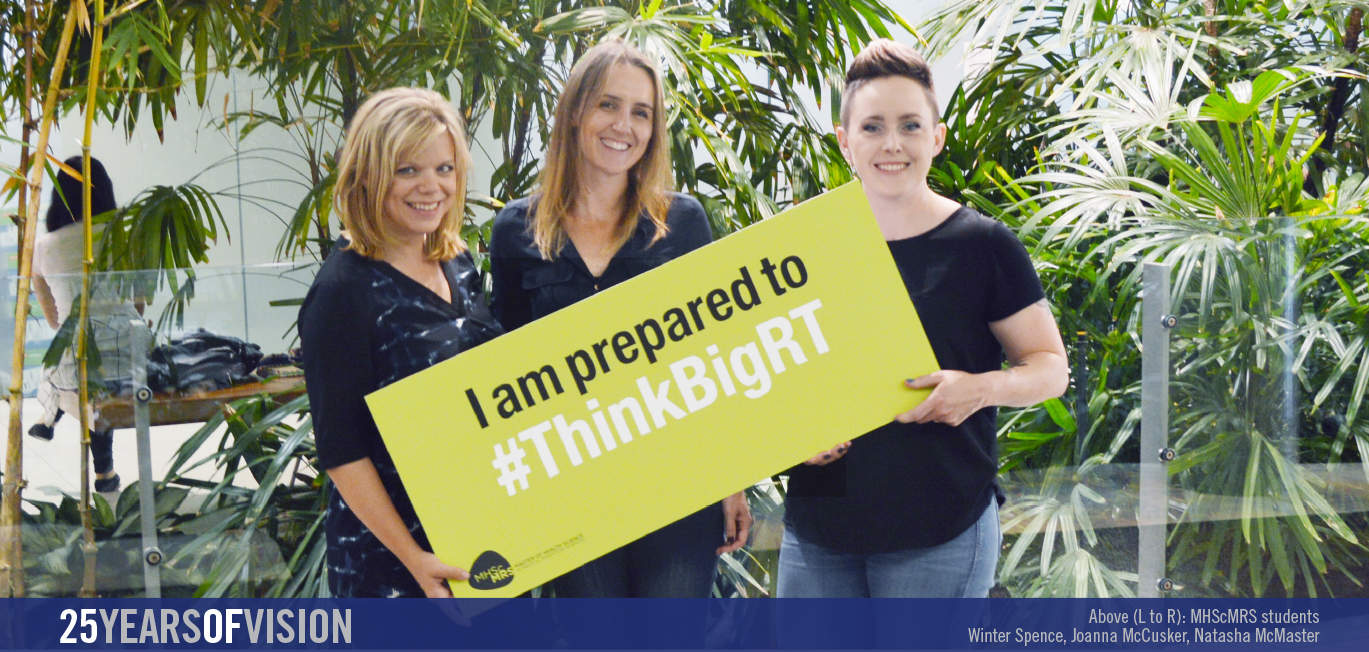 THIS IS AN EXCERPT FROM THE 2015-2016 ANNUAL REPORT.
If the radiation therapy profession in Canada were a building, UTDRO would be the architect – contributing structure and foundation to the evolving national radiation therapy landscape. Like an architect, UTDRO appreciated the potential of the radiation therapist (RTT) as a member of the radiation medicine team. Construction, using the blueprint prepared 25 years ago, continues today by students, faculty members and alumni of UTDRO.
Radiation therapy was first recognized as a profession in Canada by the CAMRT in 1943. It was not until the 1990s, with rapid innovations in technology and practice, that RTTs began to recognize the need to strengthen and take ownership of their identity as a profession. Instead of passively adopting the discoveries of their radiation oncology and medial physics colleagues, they needed to own and create their own body of knowledge through enquiry and innovation.
At the same time, members of the newly-established UTDRO also appreciated this desire and opportunity. UTDRO's Inaugural Chair, Dr. Bernard Cummings, and faculty member Dr. Pamela Catton understood that interprofessional care was surfacing as the best foundation for patient care and that RTTs represented a large untapped resource in this regard. 
The initial foundation laid in those early days has grown in many directions since; undergraduate and graduate programs in Medical Radiation Sciences (MRS) were launched, new models of care were being explored to integrate new skill sets and capitalize on the interprofessional culture, and UTDRO graduates and faculty were assuming leadership roles nationally and internationally. All these initiatives are perpetuating a global phenomenon for new ways of working in radiation medicine. 
A New Design: Academic Preparation
At a time when the national professional association was backtracking from an attempt to set a higher (undergraduate) standard for entry-to-practice, UTDRO recognized that university-based preparation for RTTs was essential to its original vision. Nicole Harnett, Assistant Professor at UTDRO, joined the Michener Institute to co-build a novel undergraduate MRS Program with UTDRO — aiming to graduate RTTs and radiological and nuclear medicine technologists who were better equipped for the changing practice environment. To add stability to its message that this professional group was a valuable part of the team, and to empower RTTs to lead change, UTDRO added an additional framework to its initial blueprint – an academic model that facilitated appointment of RTTs to faculty positions.
Nicole became the first RTT in Canada to have a university-based academic appointment. The ability to appoint RTTs to faulty positions was the dawn of a new direction for the radiation therapy profession in Canada.
Since joining the UTDRO faculty, Nicole has been a consistent figure in realizing UTDRO's progressive vision for RTTs, having dedicated her career to establishing an academic model and career path to benefit the system and the patients. "It has been really amazing to witness the evolution of our profession," she said. "I am privileged to work alongside the visionaries at UTDRO who had the foresight and the drive to empower radiation therapists and integrate them into an academic framework."  Her work has been recognized with a Life Member award from the Canadian Association of Medical Radiation Technologists earlier this year.
With the MHScMRS, we were empowering radiation therapists to lead themselves. And we were laying down the foundation to prepare these therapists to take the profession forward with them.
New Materials: Establishment of Novel RTT Roles
As this structure of professionalization began to take shape, MRS graduates entered the workforce with stronger critical thinking skills and eagerness for enquiry, better equipped to contribute to innovation and to inform practice. These new undergraduate-prepared RTTs (the first class graduated in 2002) immediately infused their practice environments with more evidence-based clinical care. They began exploring novel opportunities in research and practice, supported by the emerging UTDRO interprofessional practice theme.
As we entered the 21st century, the healthcare system recognized that this new breed of RTT professionals could be mobilized in new ways to address the gaps that were emerging in radiation therapy. Cancer Care Ontario submitted a request to the provincial government to fund the exploration of a new model of care that would use advanced practice RTTs as its core. Over the subsequent 12 years, with a total of over $4 million in funding, the Clinical Specialist Radiation Therapist (CSRT) Project has worked to harness the new knowledge, skills, and judgement within the RTT profession.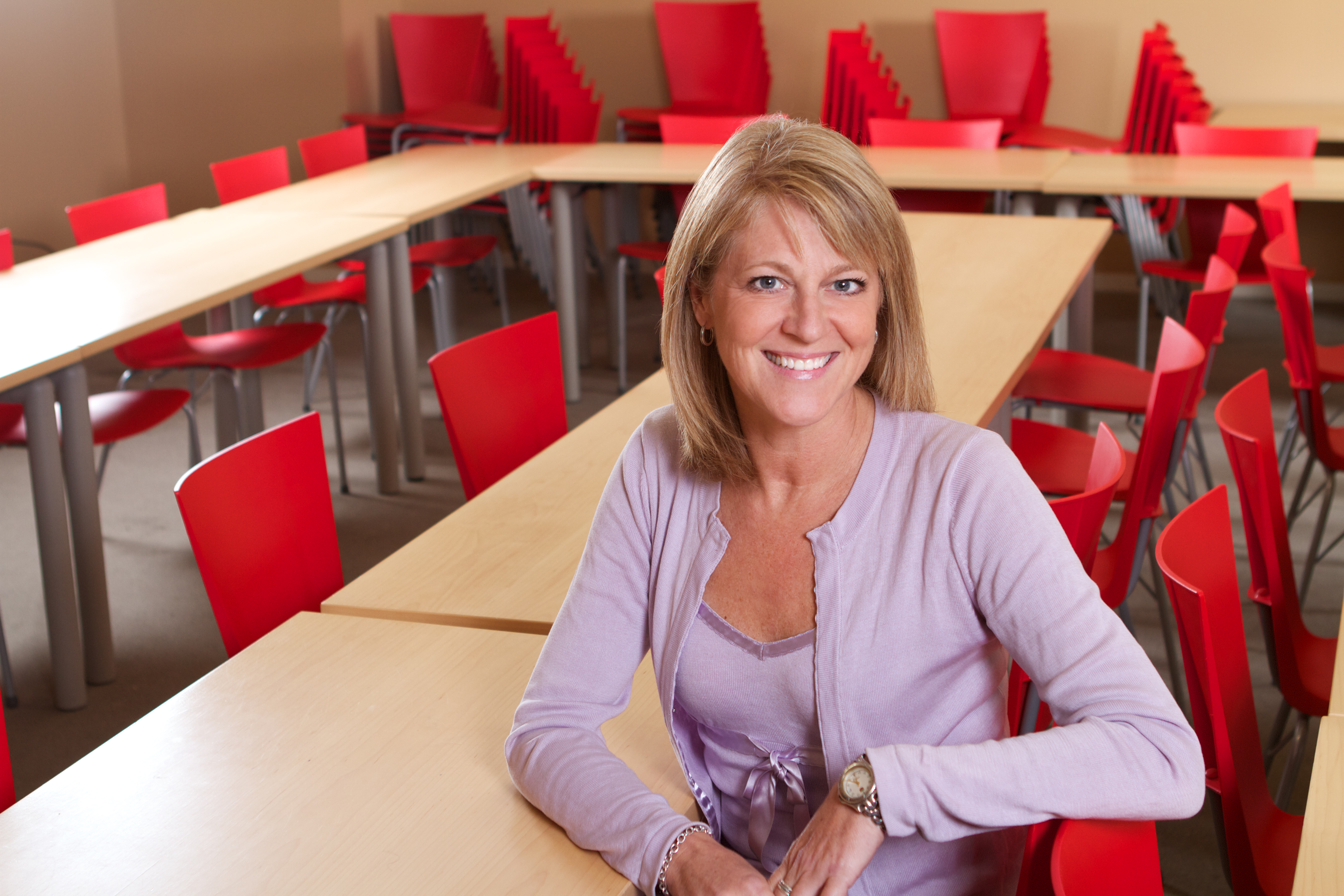 The evidence gathered by the CSRT Project served as a platform for further change at UTDRO. The leadership at UTDRO recognized that advanced academic preparation would be instrumental for the new CSRT role. In 2009, with the launch of the MHScMRS program, UTDRO added credibility to the CSRT role.
This new program, once again led by Nicole Harnett and Pamela Catton, further enriched the academic foundation laid earlier in the decade. This was the first professional graduate program for RTTs in Canada, and remains one of the only ones in the world to prioritize an immersive clinical curriculum. "This program was ahead of its time," explained Nicole. "With the MHScMRS, we were empowering radiation therapists to lead themselves. And we were laying down the foundation to prepare these therapists to take the profession forward with them."
Since UTDRO was already training RTTs, it was a natural fit for UTDRO to host the graduate program that would equip RTTs with the academic literacy necessary for them to push the boundaries of their profession. Graduates from this program have continued to expand the foundation by creating novel positions for themselves and paving the way for future RTTs.
Kitty Chan (MHScMRS Class of 2011) now works as a CSRT in brachytherapy at the Princess Margaret Cancer Centre. "I am grateful that this program has allowed me to acquire critical thinking skills in research and to practice evidence-based medicine.  The internship also allowed me to acquire advanced clinical skills in patient assessment.  Having these two skills opened opportunities for my career.  I am so proud to be a graduate of the MHScMRS program, and one of the pioneers in exploring this non-traditional role as a CSRT."
Proven Innovation: Influencing the System
UTDRO's reach has extended well beyond what it has constructed locally.  Its graduates and faculty are now influencing the broader professional movement. Since the initial academic appointment in 1999, over 40 RTTs have earned appointments. Recognizing the value of the framework created by UTDRO, Dalhousie University also recently appointed its first RTT faculty. 
As part of UTDRO faculty, RTTs have helped guide UTDRO's vision and programming; faculty members have shaped UTDRO's RTi3 conference into an internationally-respected scientific conference for their profession. Members of the UTDRO community have also served leadership roles within national and international professional organizations, conferences, and journals, achieving a further element of influence. Upon assuming leadership of the Journal of Medical Imaging and Radiation Sciences as its Editor-in-Chief, UTDRO Assistant Professor Lisa Di Prospero has worked tirelessly to increase the journal's research standard while also encouraging RTT researchers to formalize and publish their work. Nicole now also chairs a national Advanced Practice Certification Committee, along with a number of other UTDRO faculty and alumni, contributing her learnings from the CSRT project to a new national designation for RTTs. 
UTDRO RTTs continue to explore uncharted territory; Michael Velec, Tara Rosewall and alumnus Cynthia Eccles are among the handful of Canadian RTTs who have achieved doctorate degrees, uniquely positioning themselves to contribute to research and practice. As they push the envelope of radiation therapy practice, they lay the groundwork and serve as examples for future RTTs.
All successes aside, Nicole feels that there is much work to be done. "We are now creating a national standard for advanced practice to ensure that it is safe, regulated and consistent across the country." In the future, Nicole hopes that the CSRT role is part of the national strategy to improve the way that radiation treatment is delivered and to increase access to radiation therapy in low and middle income countries. 
IMAGE CREDIT: NICOLE HARNETT AND DONNA SANTOS PHOTOGRAPHY