Why an MHScMRS?
How is the University of Toronto's Master of Health Science in Medical Radiation Sciences (MHScMRS) Program unique?
In general, this professional master's program is geared towards radiation therapists who want to focus their future career on clinical radiation therapy development and leadership.  Given the breadth of career paths desired by radiation therapists and in demand in the healthcare system, the Program has introduced three Program pathways beginning in September 2016, allowing for specialization in one of three core foci of the MHScMRS Program – research, clinical practice, and leadership. All will be explored through the lens of radiation oncology, positioning graduates to pursue rewarding careers within the contemporary healthcare landscape. Completion of the Program requires students to focus on advancement of radiation medicine knowledge and practice in that area. It is one of the only master's programs that requires experience-based course completion for the development of higher level learning skills and judgment through application of theory to clinical, research, and leadership domains allowing them to contribute to the improvement of the programs and processes where they work.
What can I do with a professional graduate degree?
Graduates of this program will be sought for a variety of different posts and positions.  Academic clinicians in radiation therapy can use their abilities in positions that require a broader and deeper understanding of radiation treatment and the overarching cancer care system and health care environment.  Such positions might be found within local departments and hospitals, in provincial cancer care organizations, within professional and regulatory bodies, and in government-funded agencies.
How does a professional master's program differ from a research-based master's program?
This professional master's program focuses on a blend of broader and deeper knowledge of the radiation medicine jurisdiction as a whole with the development of academic and enquiry capabilities.  A research-based master's program will focus the student on a very specific and scientific aspect of cancer or radiation treatment. The latter usually leads the graduate to more work in that area of research, not to broader clinical and professional leadership as is the case with the professional master graduates.
Will completing this Program make me an advanced practice radiation therapist?
Upon successful completion of the program, graduates will be awarded a Master of Health Science in Medical Radiation Sciences.  This is an academic credential that does not automatically make a graduate an advanced practice radiation therapist (APRT(T)).  That is a category of practice that is awarded to a radiation therapist who has successfully completed a certification process that leads to that specific professional credential, in jurisdictions where such a credential exists.  While students in the program gain some of the knowledge, skills and judgment that are required for this certification, they must complete a formal certification process to use the title of 'Advanced Practice Radiation Therapist'.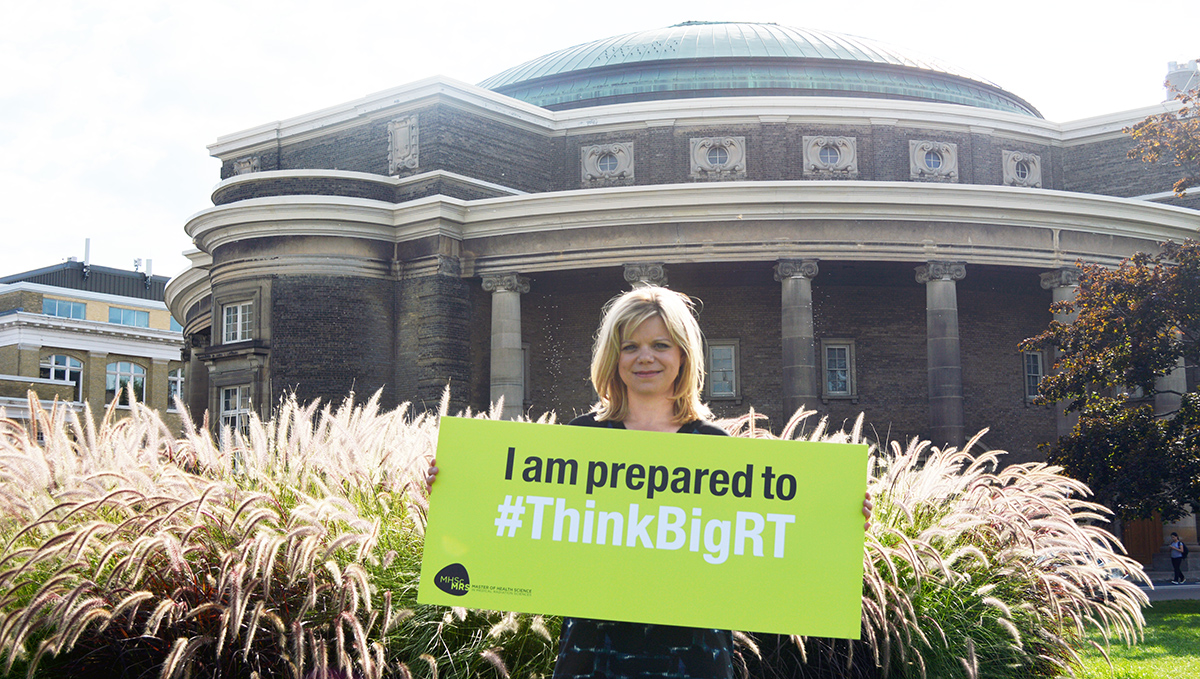 Commitment & Work/Life Balance 
Can I work full time while doing this program?
Most students have been able to make the necessary arrangements to work full time throughout most of the Program.  The most challenging time for these arrangements is during the experience-based courses required for each pathway, scheduled for the last 8 months of the Program.  Requirements vary from pathway to pathway but, in general, students will need to find ways to free up some time during the day that may require negotiations with local department supervisors.  In situations where it is possible, work/study outside of normal working hours is just as relevant as things that happen during the work day (for example, if a student is preparing for a new patient clinic, the time spent reviewing charts, and gathering relevant data/reports/images is counted toward the experience).
What are the time commitments across the duration of the Program?
The time commitments vary with courseload at different times in the Program.  Depending on the semester, this can range from light (ie 2 courses, each with 2 hours/week of lecture time and as well as associated self-directed work) to the final semesters that require the completion of the experiential learning rotations as well as the research project and assignments. See the Program Format for more information and examples of typical weeks.
Is there funding available to offset tuition costs?
Availability of funding may depend on your jurisdiction and employment status. There are increasingly more and more scholarships and funding models open to professional graduate students, and specifically to radiation therapists advancing their education. Some examples of these are provided on the Tuition and Fees page, but it is suggested that individuals explore their own options through their hospitals, professional associations, and government.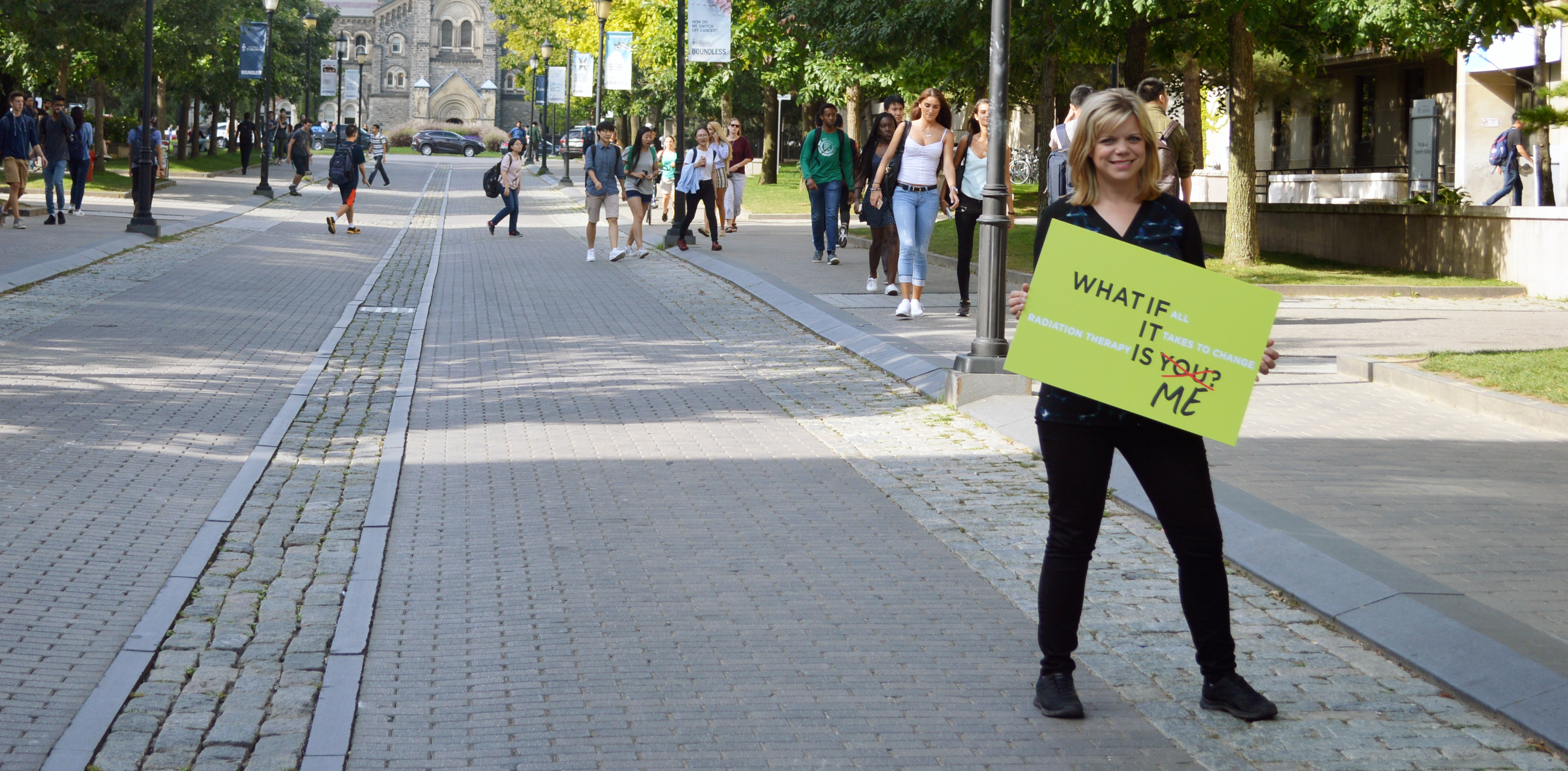 Blended Delivery - Learning from Home 
I don't live in Toronto.  Can I still enroll in the Program and complete my studies from home?
The new blended format of the program allows students to complete the majority of their studies from home.  There is a requirement to attend the mandatory face-to-face 'Institutes' in Toronto, as outlined in the Program map.  In the 2-year program, students are required to attend 3 on-campus Institutes (one week in each of the first 3 semesters). Another consideration is if the experience the potential student is looking for is available and supported in their home location.  For example, if a student is interested in national and international cancer organization exposure, that might not be available in smaller, suburban centre.  There is an assessment process that needs to take place if a potential student wants to complete their experience-based rotations from their home base.  This will assess the kind of support and experiences available to the student against the program expectations. There is a document under Admissions Criteria & Process that outlines the areas where departments must provide documentation for this review.
I don't live in Toronto.  What are the technological requirements to complete the online learning part of the program?
You should have a quiet, private learning space that is equipped with a computer or laptop that has Javascript 7 or more.  You will need a webcam (either built in or attached) and a microphone and speakers (built in, attached or part of a headset). If engaging in your online courses from work, there are issues that occasionally surface with firewalls and securities that prevent students from logging onto the online learning platform.  These things will need to be tested in advance if you plan to use a work location routinely.
In my experience, online learning can make it difficult to feel engaged. How is it ensured that there is sufficient opportunity to interact with faculty and students to enhance learning?
As with any educational offering, there are successful and unsuccessful approaches to learning. Online learning can be a rich, interactive, and immersive experience, if grounded in strong educational principles. The MHScMRS Program relies on the inverted classroom model, where efforts are made to minimize lecture-style delivery through offline self-directed readings and assignments. Interactive online sessions are run using an online webconferencing system that facilitates deeper learning through discussion and exploration of advanced topics, often run as a seminar.
What does the Internship element of the Program entail?  Can I complete it at the clinical site where I am now employed, and how is this organized?
The experience-based courses in the final two semesters require students to develop a learning plan that outlines the learner's goals and how they will be achieved.  Learners will articulate what rotations they wish to negotiate, and how they will provide evidence that knowledge and skills are gained.  This individual learning plan will be developed with the assistance of the Program Director.  It is possible to complete these practical courses at a student's home centre or other local institution, but the proposed institution must undergo an internal review process to ensure that the environment meets the Program's standards.  There is a document under Admissions Criteria & Process that outlines the areas where departments must provide documentation for this review.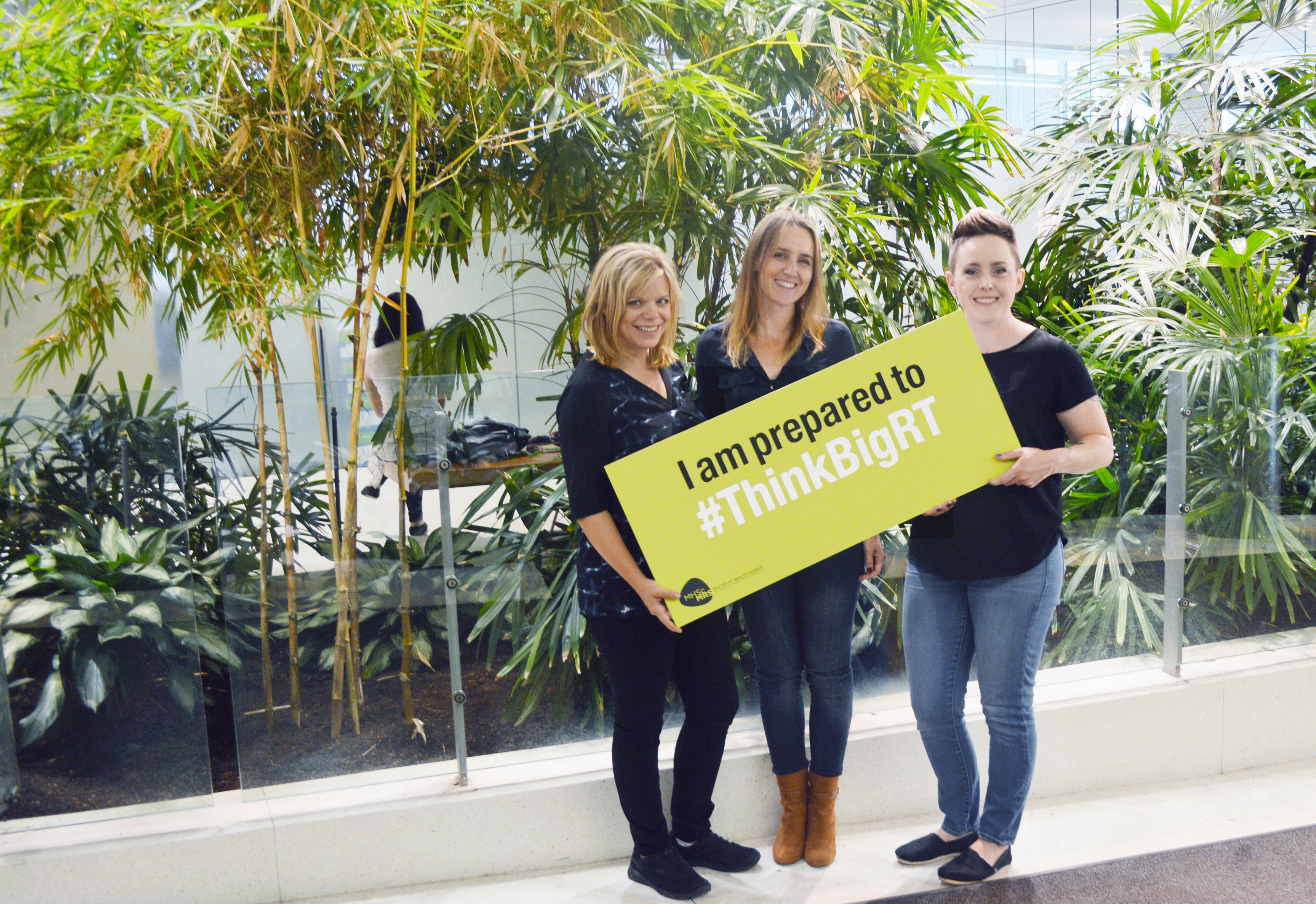 Program Courses 
What is the difference between the clinical, research, and leadership pathways? How should I pick one, and is there an opportunity to switch once in the Program?
The name of each pathway articulates what it will emphasize. Learners in each pathway will complete the core curriculum that involves clinical, research, and leadership content. They will be encouraged to choose a pathway at the outset, but will be required to finalize their choice by the completion of the second semester of Year 1, to guide specialization in the second year. This choice may be based on several factors – personal/professional goals, areas of interest, local activities and strengths, available expertise etc. After this time, switching pathways may require taking additional credits.  
Who teaches the courses?
Courses are taught by experts in the respective subject areas, and the Program values an interprofessional approach to learning, engaging radiation therapists, radiation oncologists, medical physicists, and other professionals. Each course has at least one Director, usually a faculty member within the University of Toronto Department of Radiation Oncology, and these course leads will often coordinate the participation of other professionals or groups for different sessions, depending on the subject matter. As the Program is based in one of the leading academic radiation medicine departments in the world, we are lucky to have a wealth of clinical, research, and teaching expertise at our fingertips. As the Program evolves, we are also increasingly able to engage graduates of the Program in teaching, which adds a valuable perspective to our courses.
Am I expected to have experience conducting and publishing research before I begin the Program?
Applicants are assessed based on a combination of their academic record as well as their professional experiences and accomplishments.  Applicants are asked to submit a curriculum vitae (CV) that outlines their activities to date in professional practice. Assessors will look for indications that the applicant is engaging in leadership endeavours.  These might include participating in research or other clinical improvements and innovations.  It is not necessary to have published research but a certain level of academic activity is expected – for example, conference podium or poster presentations.